Cats Protection is hosting fun-filled community events across the UK to raise funds for local cats
2022 is the year we can finally all get together again over a nice bit of tea and cake and talk about our favourite topic... cats!
To celebrate, Cats Protection centres and branches up and down the country will be hosting their own Pawsome Afternoon Tea events for their local communities.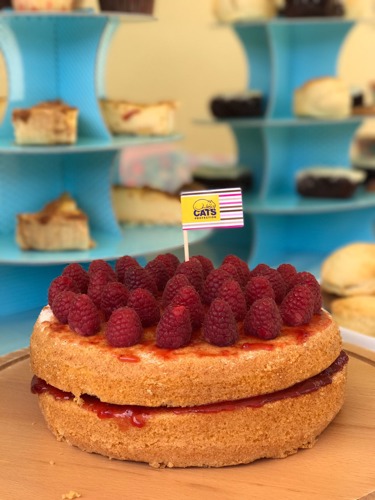 These fun-filled afternoons will involve plenty of tasty treats, exciting activities for all the family and, even better, it's all to support our work caring for cats who are waiting for their forever homes.
Our Cornwall Adoption Centre has hosted several Pawsome Afternoon Tea events in the past, and this year they're looking forward to welcoming local cat-lovers back for another showstopping spread.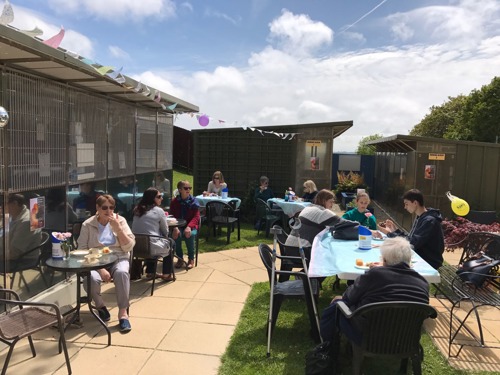 Cornwall Adoption Centre's courtyard is perfect for hosting a Pawsome Tea
"We have a lovely courtyard at the centre which is great for hosting events, especially if the weather is nice," said Centre Manger Libby Jepson. "In the past we've had sit-down afternoon teas with fine china and delicious homemade treats, complete with waiters in top hats and tails – not the cat variety!
"Our kind supporters usually help us raise a couple of hundred pounds from each event, which makes a huge difference to the cats in our care, helping us keep them cosy, healthy and well-fed while we find them loving homes.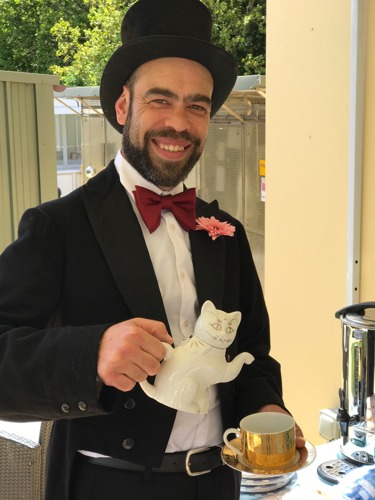 Past Pawsome Teas have included butler service
"After a couple of years of not being able to host events like this due to the pandemic, we're really looking forward to welcoming our local supporters back, and hopefully seeing some new faces too!
"This year we'll be hosting a Pawsome Afternoon Tea at the centre from 1-3pm on Sunday 22 May, and there will be plenty of tea, coffee and homemade cakes as well as stalls selling second-hand items, cat goodies and books. We hope lots of people will come and say hello and treat themselves to something nice, so we can then treat the cats with their kind donations too!"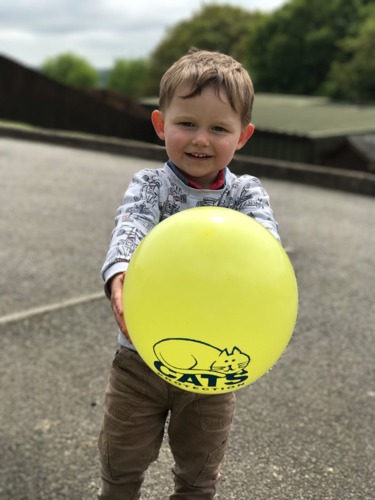 Pawsome Afternoon Teas are fun for all the family 
Cornwall Adoption Centre aren't the only ones hosting a Pawsome Afternoon Tea this year. Several events, from garden parties to bake sales, will be happening across the UK in April and May. To find an event near you, visit www.cats.org.uk/pawsome-tea where you'll also find everything you need to host your own Pawsome Afternoon Tea party too!