An update on black-and-white cat Poppy from her new owners.
Remember Poppy, the malnourished, flea-ridden kitten that was signed over to the care of Cats Protection's Gosport Town Branch?
Thanks to plenty of love and care, slowly but surely Poppy progressed and gained weight. Read her story here.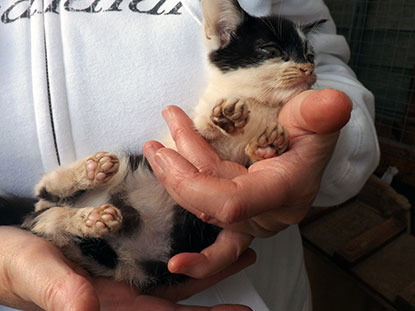 Poppy was was underweight and infested with fleas and worms 

Last week, Poppy's fosterer Chris went to visit her to see how she's getting on in her new home.
"Poppy really has gone from rags to riches," said Chris. "She has a very large house to play in and a large garden. Poppy has grown since she was adopted and has lovely thick glossy coat. She still plays with all her favourite toys and loves playing in the conservatory and watching the wildlife in the garden."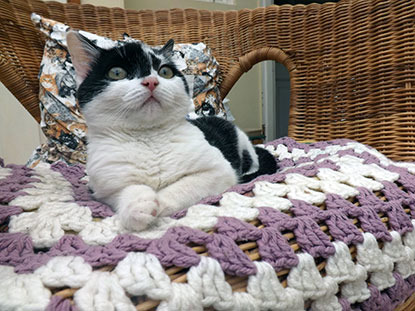 Poppy relaxing in her new home
Chris took a few photos of Poppy but she was far too busy to sit still for a photo session!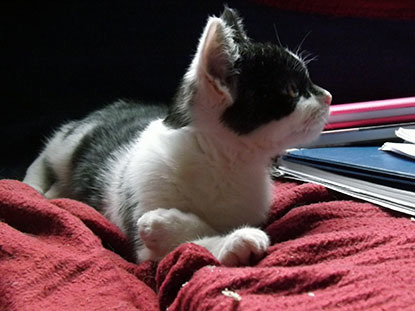 Enjoying life in her new home
We're all so pleased that Poppy is looking well and has settled into her new home.