Eco-friendly Valentine's Day cards for cats and cat lovers
Whether you're coupled up with a fellow cat lover, or only have eyes for your beloved moggy, Valentine's Day is the purrfect occasion to share your love for felines.
If you're looking for the ideal card to send to your cat-mad partner (whether it's from you or the cat!) or want to let your kitty know you love them, we've got the solution.
Instead of buying a card, why not download one of our free designs below and post it online. It's planet-friendly and won't cost you anything. And then you can donate the money you would have spent to the cats in our care who are still waiting for their Valentine.
Even better, if you're looking for a truly thoughtful gift to give your loved one this Valentine's, why not sign them up to sponsor a cat in one of our adoption centres? They'll get regular updates about the cats their helping, so it really is the gift that keeps on giving! There are also lots more fabulous cat gifts on the Cats Protection shop!
The best planet-friendly Valentine's Day cards for every lover of cats!
Just click on the card image to download and save it to your phone or tablet.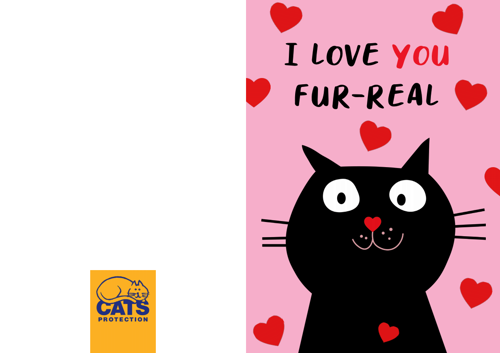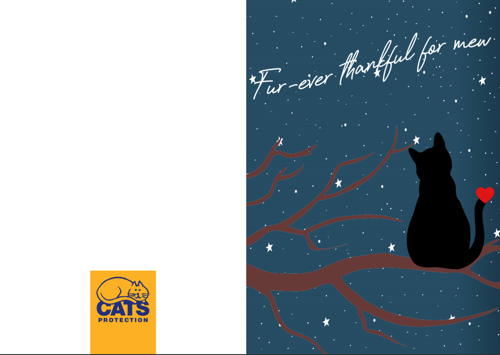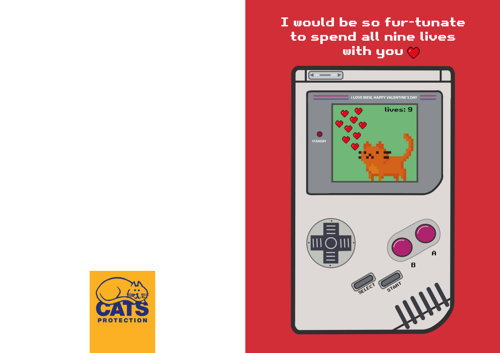 Many flowers are poisonous to cats, so if you're planning to get a beautiful bunch of flowers for your Valentine, make sure they're cat-safe. Have a read of our cat-safe flowers and plants guide which also shows you the signs of plant poisoning in a cat.
If you're still looking for the love of your life, why not take a look at the unwanted cats and kittens still waiting for loving owners in your area? You might find your Valentine today!