Why are we seeing more pedigree cats being put up for adoption?
A post from our volunteer guest blogger, Shonagh Staten
As a volunteer assisting various feline rescues throughout the UK, I'm noticing a rather alarming occurrence. I'm seeing more and more pedigrees being taken in through their doors and I think this is because people are so overwhelmed by a specific type of cat's appearance that they may not think about the needs of that breed.
There are two breeds that seem to be the most common types to come through rescue doors; Persians and Bengals. These cats are very diverse in appearance, and indeed, temperament. But they have one thing in common; they're a lot more maintenance than people might expect.
Persian cats
Persians require grooming; a lot. Due to how they're bred some pedigrees such as Persians may have health issues that require medical attention at a later stage in their life. This is information some people might not take into account when considering the type of cat they'd like to share their home.
Bengal cats
Bengals are intelligent; massively so. A domestic/wildcat hybrid, they are very much in tune with their instincts. Bengals need a lot of mental stimulus and it's advised by most reputable breeders they aren't let out of the home. This means that anyone considering taking a Bengal on as a family member, has to factor that in to their decision making.
Due to the specialised care needed by pedigrees the Cats Protection will predominantly work in conjunction with reputable breed specific rescues when a pedigree needs rehoming. Occasionally, however, pedigrees are rehomed directly through the organisation themselves. Below are some of the pedigrees in Cats Protection care throughout the UK.
Pedigree cats looking for a home
Beebi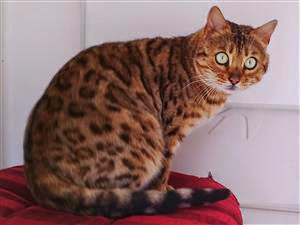 Beebi is a rather stunning young Bengal, who is currently residing at the Worthing Branch of the Cats Protection. She is four years old and is rather nervous until she gets to know you, but once she feels safe in your company she's very sweet and affectionate. You can learn more about Beebi here.
Snowball and Gizmo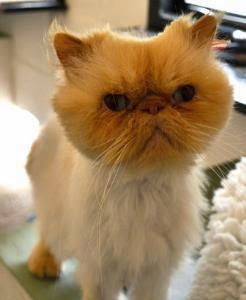 Next up we have Snowball and Gizmo, a pair of bonded Persians looking for a home through Bredhurst Kent Adoption Centre. Both cats are extremely loving and enjoy spending time on people's laps getting cuddles. You can learn more about Snowball and Gizmo here.
Mandy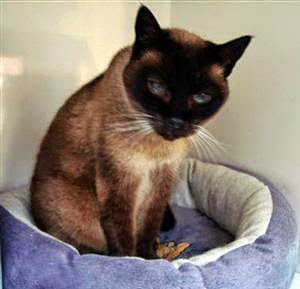 Mandy is another pedigree in Cats Protection care; she's currently with the Tenterden Branch. She sadly came into the rescue when her owner had to go into care, and it's clear from her social skills her owner cared for her very much. You can learn more about Mandy here.
Bliss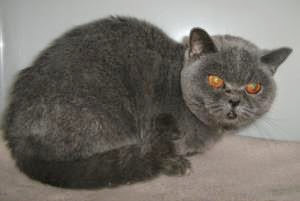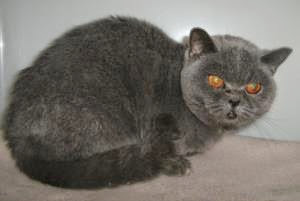 Finally, we have Bliss. A lovely, if not a little timid, British Shorthair girl. Bliss is currently being cared for by the Mansfield Branch of Cats Protection. She isn't unfriendly, she just needs time to build up her confidence. You can learn more about Bliss here.
This post has been written by a guest blogger. The views expressed in this post do not necessarily reflect the views of Cats Protection.
While many pedigree cats are healthy, there is a misconception that, somehow, they are better or stronger than moggies, but adopting a pedigree is not a guarantee of good health. The word pedigree simply means it is from a family of cats which have been bred to meet specific criteria – usually in relation to their appearance. They have rarely been selected for specific health or temperament benefits. If selecting a pedigree cat, we strongly recommend that you take time to learn about the breed to ensure you will both enjoy a lasting and happy relationship. Read our advice on what to look out for when buying a kitten from a breeder.