What we achieved in 2017 – thanks to you, our supporters, for all your help!
As the UK's leading feline welfare charity, Cats Protection carries out vital work helping moggies up and down the country every year.
As well as finding loving new homes for unwanted and abandoned cats, we also help to reduce the overpopulation of cats through neutering campaigns, reunite lost kitties with their relieved owners and educate the public about the needs of cats to improve feline welfare.
In 2017, we had fantastic success in all of these areas, helping us get one step closer to achieving our vision of a world where every cat is treated with kindness and an understanding of its needs.
Of course, we wouldn't be able to do any of this without the support of cat lovers like you. Whether you donate money, volunteer your time, or even give a poor unloved moggy a home, we are incredibly grateful that you're helping us to make the world a better place for cats.
Here's what your support helped us achieve in 2017: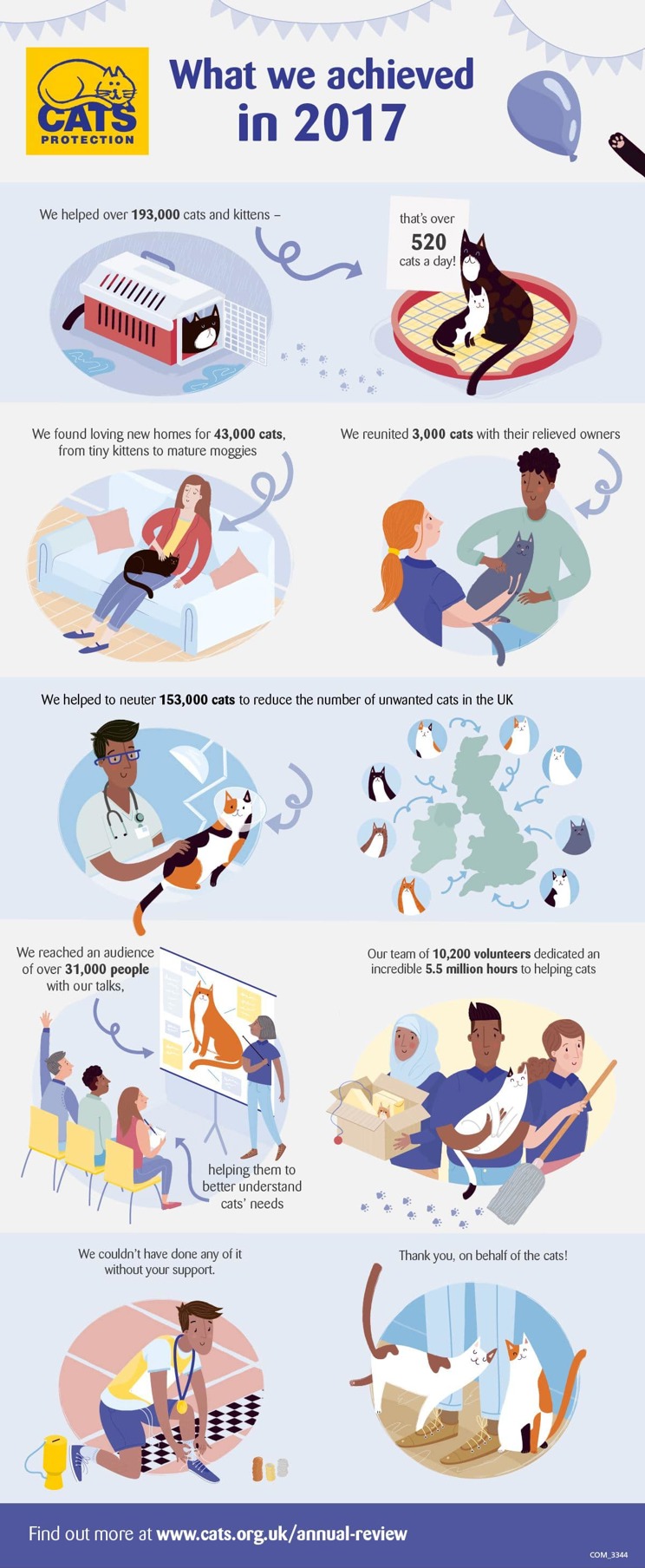 To find out more about our successes in 2017 and meet some of the cats we helped, have a read of the Cats Protection 2017 Annual Review.