A tiny female kitten thrown out of a moving car in Hull is recovering in the care of Cats Protection.
The six-week-old black kitten was thrown out of a silver Vauxhall Astra on the A165 near Long Riston in Hull on the evening of Tuesday 11 June.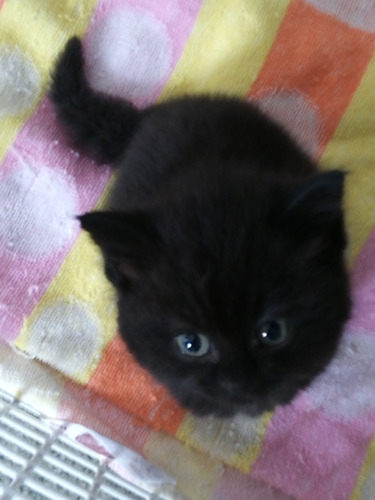 She was saved by a quick-thinking motorist who jumped out of their car to rescue her from the grass verge.
Thankfully she was uninjured and is being looked after by Cats Protection's Beverley & Pocklington Branch, who have given her the name Lucia.
"Lucia was thrown from the car at about 4.30pm on Tuesday" said Carol Jopling, the volunteer looking after Lucia.
"A motorist following behind said they saw the Astra slow down before the passenger door was opened and Lucia was flung out. The Astra then sped off.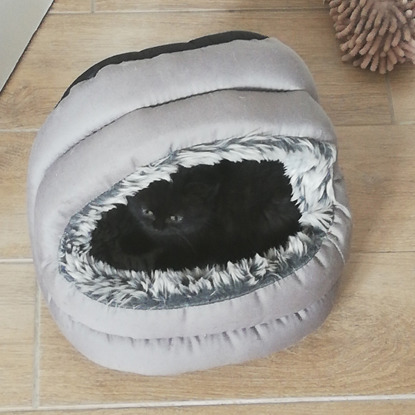 "Hull was in the grip of a current cold spell and it was pelting down with rain so if Lucia hadn't been quickly retrieved she would have died as she was already extremely underweight. It's horrible that someone could treat an animal so callously."
If anyone has any information on the incident they should notify Humberside Police.
Cats Protection says around a quarter of the cats it takes in are stray or abandoned and urges owners to consider humane options if they wish to give up their cat, including asking friends or family to adopt them or asking cat charities if they have space.
Neutering pet cats will also prevent unwanted kittens. For more information about neutering your cat, visit www.cats.org.uk/neutering