Can you offer a home to Wilbur, our polydactyl cat?
A very unusual moggy has arrived at Cats Protection's brand new Tyneside Adoption Centre in the north east.
Wilbur is a polydactyl cat, meaning he has an additional digit on each of his paws. Instead of the normal 18 toes, this adorable black-and-white puss has a total of 22!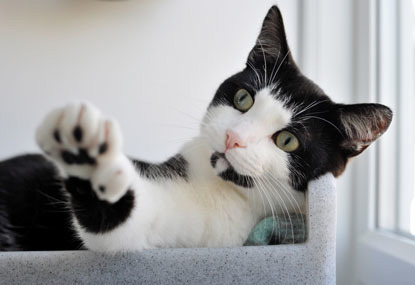 Wilbur has 22 toes! Credit: North News
"Wilbur is a very special cat in every way so we're looking for someone special that will give him the love he deserves," explains Adoption Centre Manager Emzi Frater. "Although they may look a little unusual, the extra toes do not affect his health in any way and we know he'd make someone a perfect companion."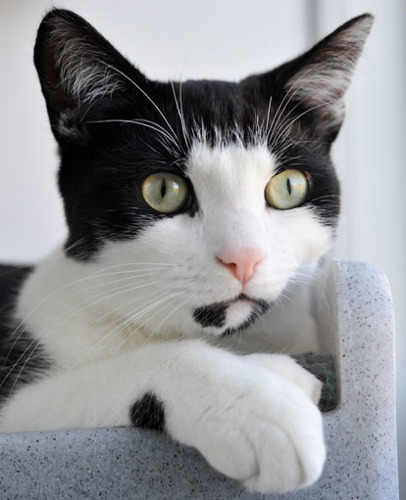 Wilbur's extra digits don't hold him back. Credit: North News
Although not common, polydactyl cats can be found across the UK. It is a genetic condition that, in the majority of cases, causes no harm to the cat whatsoever. Some polydactyl cats have just one extra toe on each paw but some can have two or even three extra on each foot. If a polydactyl cat has kittens, there is a good chance some of her kittens will also have the condition.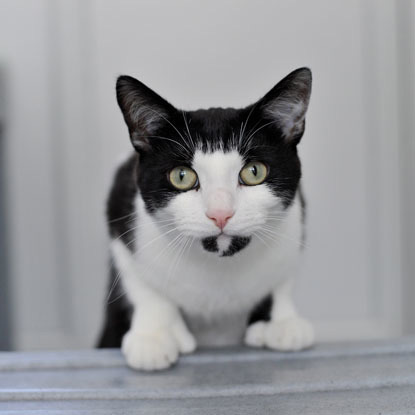 Can you give Wilbur a home? Credit: North News
"There is a legend among sailors here in the north east that polydactyl cats used to be ship's cats and the extra toes helped them climb the rigging," said Emzi. "It's a nice story, but these cats do not have a greater climbing ability. It's neither an advantage nor a disadvantage – just an unusual inherited quirk, known as a 'dominant gene defect'."
Cats Protection's Tyneside Adoption Centre in Gateshead will be officially opening its doors on 14 July but due to demand it is already full of cats and kittens looking for their forever homes.
Members of the public are invited to join staff and volunteers at the official opening from 12pm on Saturday 14 July. There will be tours of the centre, giving people the opportunity to meet some of the feline residents, and refreshments will be available including some feline-themed cakes to enjoy.
If you can offer Wilbur, or any of the other cats at the centre, a loving new home then please call the Tyneside Adoption Centre on 0191 653 1052.
To find cats available for adoption your area, visit www.cats.org.uk/adopt-a-cat