Why I volunteer at Cats Protection's Derby Adoption Centre.
Gail Newport explains why she volunteers at our Derby Adoption Centre...
I have helped on a Saturday for about two years now, following in the footsteps of my Mum and have always been made to feel part of the team. I see the Cats Protection staff on a regular basis and have got to know how different but dedicated they all are with a strong focus on the welfare of the animals in the centre.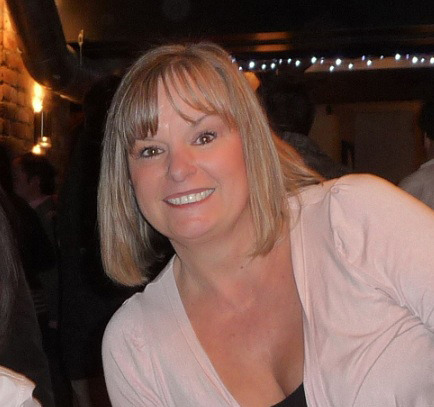 I get involved in fundraising days at the centre, manning a stall or making drinks; I have been a marshal at the "Mad Moggy" motorbike run and even dressed up as a witch. This was for the annual "Halloween House", at a staff member's home, where entry is gained by the local residents donating some cat food. I have made greetings cards with cats on to be sold in reception, pricked potatoes and, even worse, peeled then sliced kilos of onions for the burgers!
I wake up every Saturday morning with a smile and drive the six miles through the Derbyshire countryside to the adoption centre. On arrival, I give the two reception cats who are usually sleeping wherever there is a sun puddle a little tickle then don my apron and rubber gloves ready for whatever job needs to be done. I am self-appointed head of bowls and usually start by washing and rinsing about 150 bowls, usually in the company of a couple of cats, before having a quick sit down to catch up on the news.
For the rest of the time, I groom the fluffy cats, socialise the nervous ones and chat to members of the public who are looking to adopt a new cat. It is lovely to hear the words "yes, I would like to adopt," especially if it is a cat that has a very sad reason for being there.
There are so many rewards to volunteering at the adoption centre, but the best by far is walking down the homing corridor and seeing a little blue sticker on a cat's pen sheet, which means they have found a new forever home.
The motto at Derby Adoption Centre is: You won't change the world by saving one cat, but you will change the whole world for the cat that you save. For me it is about that cat, whether it's a tiny kitten born at the centre or one who is in its twilight years, who just wants to snooze and enjoy life at a slower pace. For the cats at the centre, the day that they go to their forever home is the most important day of their life and every one of them deserves a second chance!