A new home for cat Susie after her owner passes away.
As fellow cat lovers, we know how much your cat means to you. Should something happen to you, you will naturally want to make sure that someone is there to care for the cat or cats you love.
Susie is just one of those cats who found a new home through our Cat Guardians service.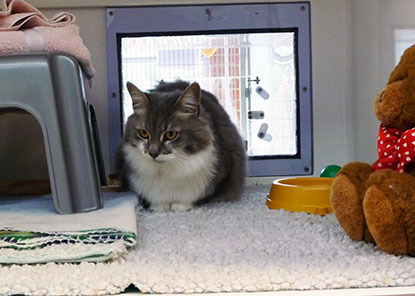 Susie at our National Cat Adoption Centre
Susie's elderly owner signed up to the service in 2013, so she knew that in the event of her death, we would look after her cat and find a new home matching her needs.
When her owner sadly passed away, Susie was taken in by our National Cat Adoption Centre in Sussex. After just a couple of months in care, she was adopted by Linda Whitear and her daughter, who renamed the cat Bluebell.
"Bluebell is such an adorable cat, she settled in straight away and we were surprised how relaxed she seemed," says Linda.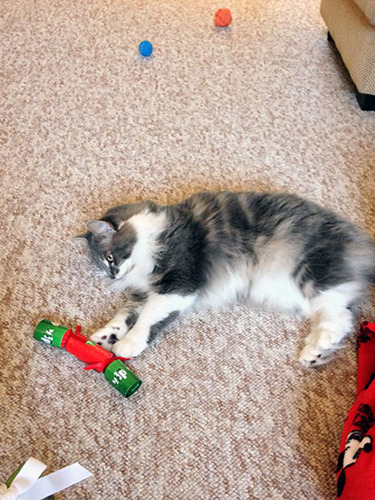 Bluebell enjoying her new home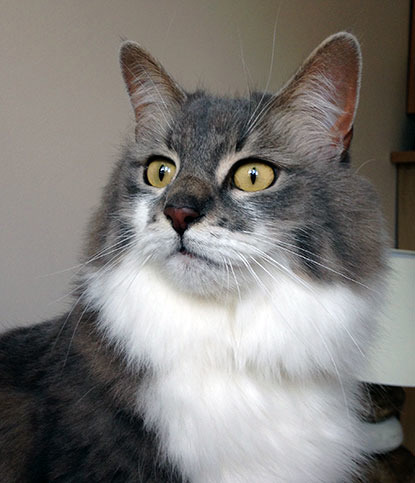 Gorgeous girl Bluebell
"There were a couple of times, naturally, that she hid behind one of our sofas or under my bed but she quickly learnt that the sound of myself or daughter blowing gentle kisses to her and holding our hand out was us offering our affection and that it was safe to come out from hiding."
Linda adds: "I am thrilled as I was recently asked by an adoption centre receptionist if I would be happy to receive contact from Bluebell's late owner's daughter. Since agreeing to it we have exchanged email addresses and I have sent several photos of Bluebell to her."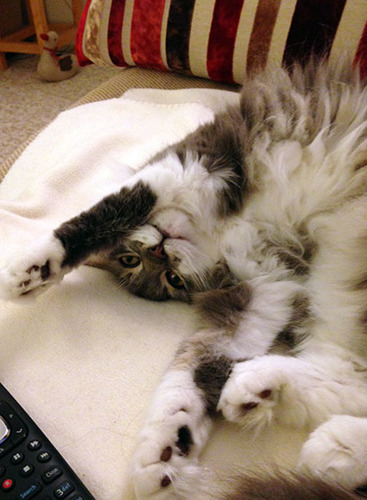 Peek-a-boo!
Through our Cat Guardians service, individuals can make arrangements with us so that in the event of their death, we will take care of their cats, giving them the love they need until we can find them the new home they deserve. You can read more about Cat Guardians at https://www.cats.org.uk/what-we-do/catguardians