An intrepid fundraising duo are helping small cats by seeing big cats with our Nepal Trek and Tiger Conversation Experience this November
Despite living at opposite ends of the country, Julia Cieslak from Cambridgeshire and Shannon Watkin from Tyneside will travel to South Asia together in six months' time.
The duo will join up with our team of Cat Champions for a once-in-a-lifetime adventure in the Nepali Himalayas where they'll trek for five days, reaching an altitude of 3,400 metres.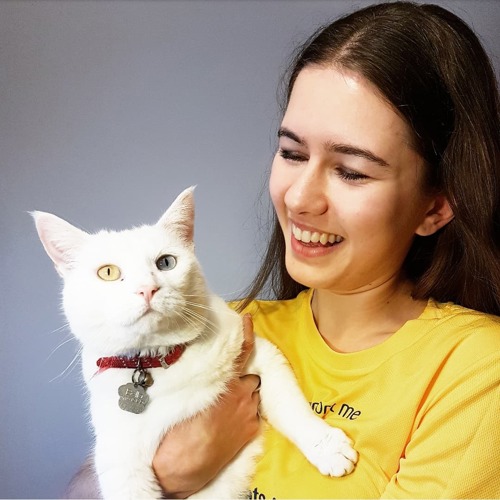 Julia with her nine-year-old cat Bella
They'll then spend three days at Bardia National Park, where the group will join a tiger awareness programme and hopefully catch a glimpse of some beautiful big cats in their natural habitat.
"I couldn't pass up the opportunity to potentially see tigers in their natural habitat," said Shannon, who works as a receptionist at our Tyneside Adoption Centre. "I'm so dedicated in my career helping cats, I thought it was time to check out their bigger cousins!"
"I'm looking forward to the experience as a whole," Julia explained. "To be able to get to know a different culture, to see the wildlife there and to challenge myself through the trek."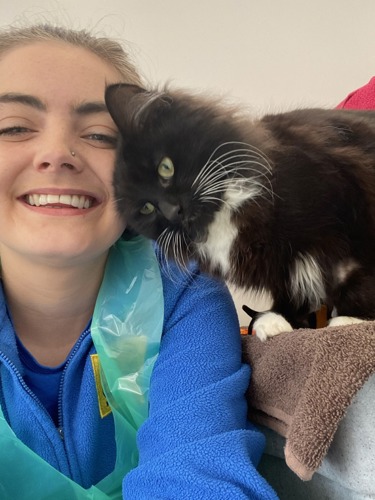 Shannon with Socks, one of the cats at Tyneside Adoption Centre
And if the demanding 53km trek wasn't enough, the pair have also pledged to raise thousands of pounds in aid of Cats Protection before they even jet off.
"I only had about two months of fundraising before the first lockdown hit," said Julia. "This jeopardised my whole fundraising plan, as I had many face-to-face events planned throughout 2020.
"I held cake sales (before March), bucket collections and a successful Christmas raffle. Over time, the money added up and I was pleased to end last year with 50% of my target raised!"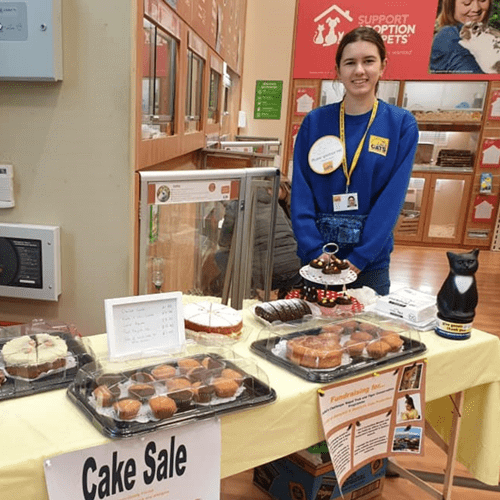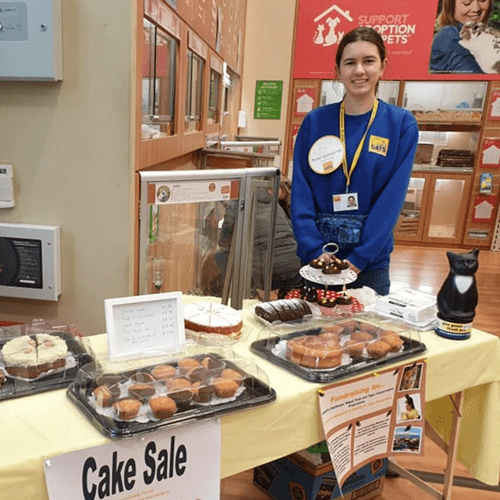 Julia running a very successful cake sale to raise funds
Meanwhile Shannon has turned to virtual events in a bid to boost her fundraising total. "One thing that has worked particularly well is holding virtual quizzes with friends and family," she revealed. "I raised around £200 in a single evening from one quiz."
Shannon is also hoping to use a secret talent for figure skating to raise funds by organising a sponsored skate once restrictions allow.
Despite the difficult year, both Julia and Shannon are remaining positive. "It has been a fantastic experience, and possibly a bit addictive! I'm already thinking of what I might do after this challenge," said Julia.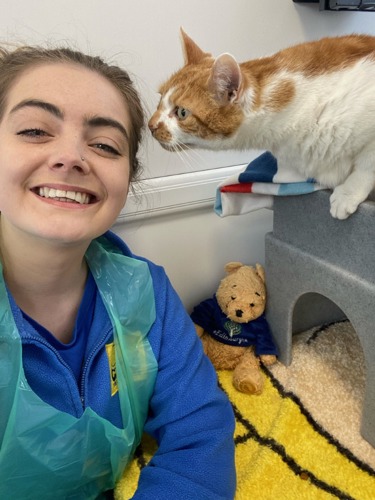 Shannon with cat Ginger at our Tyneside Adoption Centre
"The fundraising isn't taking a lot of time out of my everyday life, but it can really make a difference to the cats in Cats Protection's care."
"If the past 12 months have taught me anything, it's that life really is too short," added Shannon. "This kind of trek would've been massively out of my comfort zone a few years back - and it certainly is still quite a daunting prospect - but it's just too good of an opportunity to let it pass me by."
If you'd like to follow in the footsteps of Julia and Shannon, the Nepal Trek and Tiger Conservation Experience returns next year from 5-18 November and places are available now.
To find out more about our 2022 Nepal trip or to reserve your place, visit www.cats.org.uk/nepal22 or email events@cats.org.uk or call Gina on 01825 741 960.
You can also take a look at all of our other exciting international challenges.