A sneaky peek backstage at the National Cat Awards 2016.
A room full of cat lovers, bright lights and flashing cameras, tears of laughter and joy… it can only mean one thing – the return of Cats Protection's National Cat Awards. Sponsored by Purina®, the awards celebrate the extraordinary tales of survival, companionship and bravery in the cat world.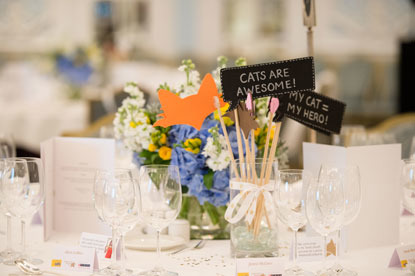 The beautiful table decorations and feline-themed props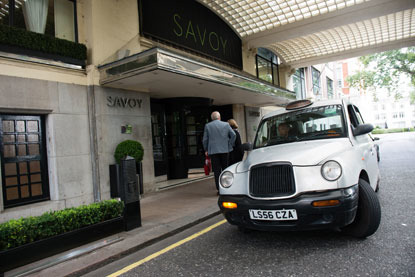 Guests arriving at The Savoy, London
It was a wonderful day that saw Tink, who raised the alarm as a fire engulfed her family home, being crowned National Cat of the Year. Tink was first chosen as the winner of the Hero Cat category by celebrity judge, actress Anita Dobson, before being chosen as overall winner by a panel of former celebrity judges.
Anita said: "Tink's story stood out because it really tugged on my heartstrings, particularly the part where she passed out and had to be resuscitated by firefighters. She is a true hero!"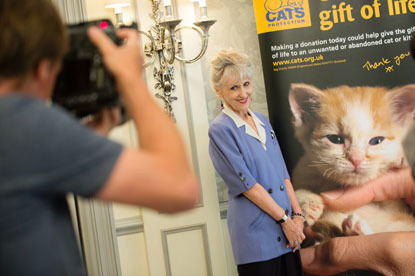 Anita Dobson, judge of the Hero Cat category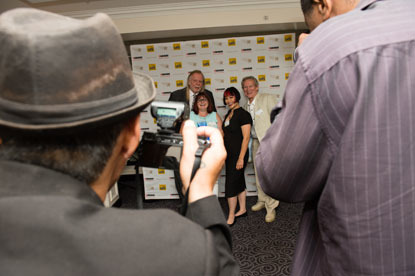 Rick Wakeman, Saffron Sprackling and Paul Copley with Tink's owner Claire Hopkinson
Tink beat four other finalists to take the top prize – Houdini who helps an autistic schoolboy cope with anxiety, Jessie who gave her owners a reason to carry on after the death of their teenage daughter, Spike who helps his owner cope when a rare illness left her paralysed and Smokie who helped a teenage boy come to terms with the death of his stepfather.
There was also a Special Recognition Award for a rescue cat from Dundee who helped her owner overcome serious mental health issues.
The event was held at the prestigious Savoy Hotel in London and welcomed a number of celebrities including our host BBC announcer and "voice of the balls" Alan Dedicoat as well as musician Rick Wakeman, actor Paul Copley and writer and broadcaster Andrew Collins.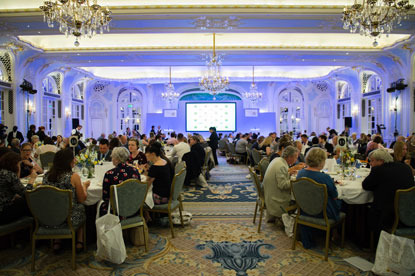 The Ballroom of The Savoy Hotel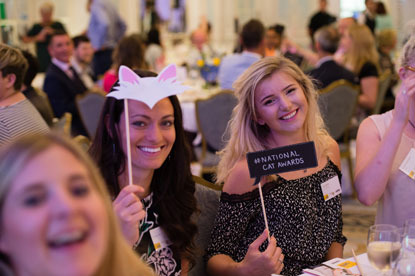 Guests pose with Tweetybooth props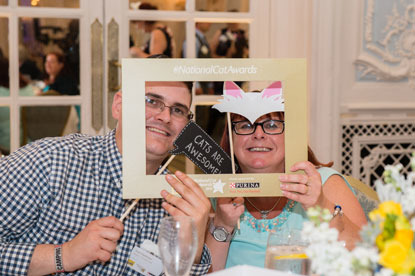 National Cat of the Year Tink's owners, Claire and Russell Hopkinson
Presenter Tim Vincent was our roaming reporter for the day, taking us backstage through Facebook live videos, interviewing finalists, celebrities and our Chief Executive Peter Hepburn.
We also had a 'Tweetybooth' which was a photobooth set up in the ceremony adorned with feline-themed props that linked to users' Twitter accounts. It definitely proved popular and had queues of people waiting to have a go throughout the day!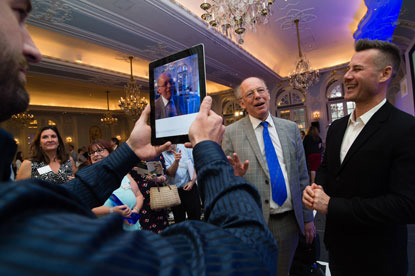 Tim Vincent chatting to Cats Protection's Chief Executive Peter Hepburn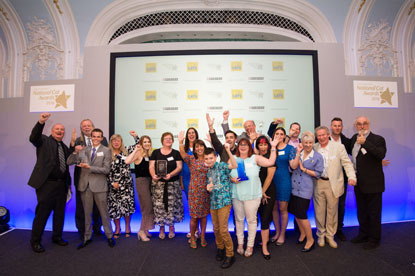 All the happy winners and judges
It was a brilliant day and I think it's fair to say there wasn't a dry eye in the house. Here's to the next awards!
All photos by Philippa Gedge Photography