Two cats cruelly dumped in a wheelie bin are looking for homes.
A branch of Cats Protection is looking for good homes for two cats who were tied up in a rubbish bag and dumped in a wheelie bin. The cats, both of whom were pregnant when they were abandoned in February, have since had four kittens each, most of which are still up for adoption.
Blossom was about a year-and-a-half old when she was found in the bag with Cherry, thought to be her daughter and just a few months old at the time. They were discovered by a member of the public putting out her rubbish.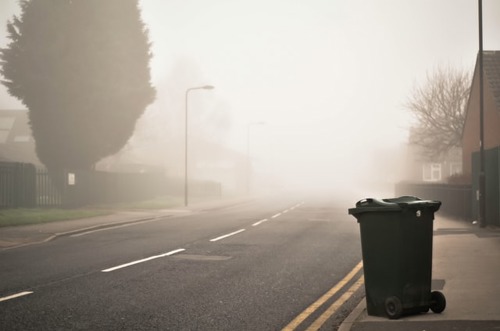 "She heard a noise from the bin and found two cats tied up in a bag," says Tamsin Eastwood, Co-ordinator of our Bedford & Biggleswade Branch, who has cared for the mother cats and kittens.
The cats were taken to the vets for a check-up and were taken on by Tamsin in March. Less than a fortnight later, the heavily-pregnant Blossom had her litter: long-haired black-and-white males George and Bobby and long-haired black females Maple and Jasmine. The kittens are now almost six months old.
Cherry had her litter later on, and her kittens are now just over four months old. They are Dougal (black-and-white long-haired male); Mavis (black-and-white long-haired female); Elsa (tabby-and-white short-haired female) and Jack (black short-haired male).
While George and Maple have recently been rehomed, Blossom, Cherry and the remaining kittens are all still seeking new owners.
"Homing has been completely quiet, and we have a lot of black-and-white cats in our care at the moment," explains Tamsin.
The cats and kittens have been neutered and all have had, or are about to have, their vaccines. The branch will be able to give potential adopters further information about all of the cats.
Tamsin, who certainly has her hands full caring for so many cats, says "it'll be worth it in the long run". She adds: "It's lucky they were found when they were or goodness knows what would have happened to them."
If you live in or near to the Bedford and Biggleswade area, and think you could offer a permanent home to Cherry, Blossom, or their kittens, then contact the branch on 08442 496 911.
Our other UK branches and centres have lots of cats and kittens waiting for adoption. Find your perfect pet through our Find-a-Cat tool on our home page.