Cat lover dies by suicide when forced to give up pets
Cats provide vital companionship for many people, but sadly some are denied the opportunity to have a feline friend because their landlord has a 'no pets' policy.
Many are even forced to give up their beloved pets when they move into a new property, and for one cat lover this resulted in tragedy.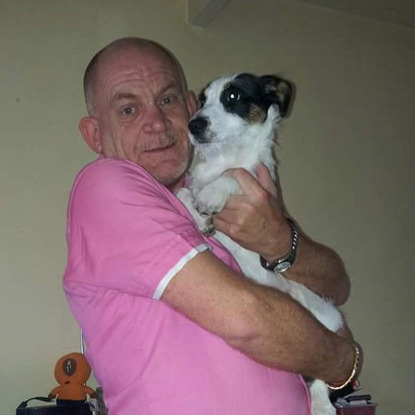 John Chadwick with one of his beloved pets
John Chadwick was living in Maidstone, Kent with his three cherished pets; two dogs called Theo and Tinkerbell and their feline friend called Gizmo, when he was made unintentionally homeless.
The local council moved him into temporary emergency accommodation and soon found him a new council flat but revealed that he would be unable to take his animals with him.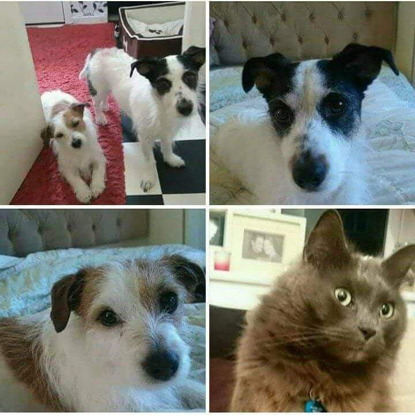 John's dogs Theo and Tinkerbell and cat Gizmo
John experienced a rapid decline in his mental health and tragically, 10 days later on 16 March 2017, he died by suicide. An inquest into his death revealed that having to face living without his pets was a key factor in his decision to take his own life.
Encouraging pet-friendly tenancies
John's close friend, Dee Bonnet, is devastated by his death and is now supporting Cats Protection's Purrfect Landlords campaign to encourage more cat-friendly tenancies.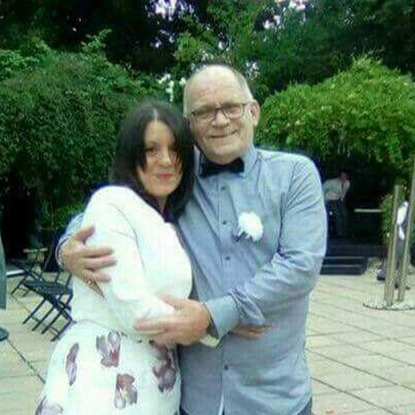 John and his friend Dee Bonnet
"As a consequence of my best friend's tragic death, my local council has now implemented a change in their pet policy," said Dee. "Those facing homelessness are now able to keep their pets with them, if the properties are suitable to do so. However, councils are unable to enforce this practice upon housing associations and private landlords."
A recent survey by Cats Protection revealed that just 13% of private landlords explicitly allow cats in their properties. Often, the reason for not allowing cats is simply habit, with a third of landlords who don't accept cats in some or all of their properties saying they didn't proactively choose to ban cats, but instead followed a standard template or advice from a letting agent.
Cats are one of the country's most popular pets with over 11 million owned cats in the UK and private tenants that are able to own cats benefit immensely. Among those that own a cat, 94% report that their cat has had a positive effect on their life, such as making them happy, providing company and affection, or improving mental health.
Madison Rogers, Cats Protection's Advocacy & Government Relations Officer, said: "We were deeply sorry to hear of John's story and our thoughts go out to his friends and family. We believe that everyone should have the opportunity to own a cat and be a responsible pet owner, which is why we are working with both private and social landlords to encourage cat-friendly tenancies. It is our hope that John's memory is kept alive and such a sad situation does not arise again as the benefits of pets are recognised by landlords across the UK."
Since their owner's tragic passing, Theo, Tinkerbell and Gizmo have been rehomed to loving new families.
If you've been affected by any of the issues raised in this article, Samaritans can provide confidential emotional support. Visit www.samaritans.org or call 116 123 to talk.