Why private landlords must let their tenants have cats.
Cats Protection has launched a major new campaign to help more people living in rented housing own a cat.
Issues over finding cat-friendly housing have been one of the top five reasons for cats being handed into the charity over the past 12 months with research showing that less than half of private rented housing allows cats.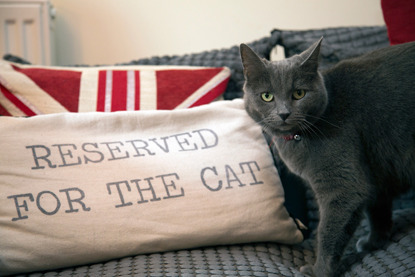 Jacqui Cuff, Cats Protection's Head of Advocacy & Government Relations, said: "More and more people are renting their homes either by choice or necessity, yet very few rented properties accept cats. This means tenants are missing out on being able to own a cat, while landlords may be losing out on attracting responsible and settled tenants.
"We hear from renters who tell us most adverts state 'no pets'. Often, the reason for not allowing cats is simply habit, with a third of landlords who don't accept cats saying they didn't proactively choose to ban cats, but instead followed a standard template or advice from a letting agent."
As well as preventing people from experiencing the joy of owning a cat, this also sometimes results in heartbreak for cat owners who are forced to give up their beloved pet when moving into a new property.
Dilys Barnes, of Gorleston, Norfolk, and her partner Steve were forced to give up their own much-loved pet cat Buster to Cats Protection in June 2018, when their landlord decided to sell their property and they were left unable to find new rented housing which accepted cats.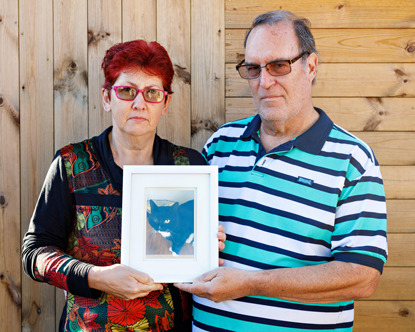 Dilys and Steve were heartbroken to have to give up their cat Buster
Dilys said: "Every single advert we saw said 'no pets' and whenever we enquired, the answer was always no. We were devastated, and the whole thing was very traumatic. We loved him dearly, yet had to give him away, very much against our wishes.
"It seems so unfair, as he was our pet and no bother at all. We really miss him. I love cats, but I now find it very hard to stroke one when I see one in the street – it's almost as if I'm too scared to get attached or enjoy their company as I know I cannot have my own pet cat."
Private tenants who are able to own cats benefit immensely. Of those that own a cat, 94% report that their cat has a positive effect on their life such as making them happy, providing company and affection, or improving mental health.
Broadcaster, writer and Cats Protection supporter Andrew Collins said: "Cats are more than just much-loved pets, they're part of the family and the heart of the home. For me, a home without a cat isn't a home at all! They've got an important role to play in the lives of many people – from helping children understand about caring for others to providing a lifeline to pensioners who may otherwise feel isolated and lonely.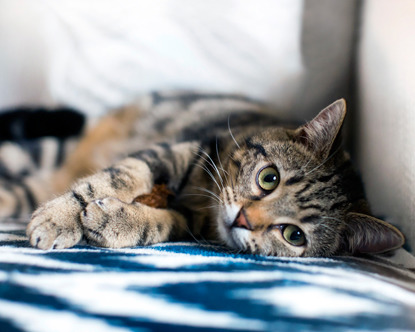 "It's heart-breaking that so many renters are not able to own a cat but this needn't be the case. Cats Protection's Purrfect Landlords campaign is a major step forward in modernising how cat ownership is viewed in a rental market many people now rely on. By helping landlords see the benefits of happy, settled tenants, we can help more tenants experience the joy of sharing their lives with a feline friend."
Jacqui added: "The reality is that cats very rarely cause problems for landlords. In actual fact, many cat owners tell us that having a cat is what makes their house a home and helps them put down roots and value the home they're living in.
"The aim of Cats Protection's Purrfect Landlords campaign is to transform renting so that responsible cat ownership benefits both landlords and tenants – happy landlords, happy tenants, happy cats."
To find more information about the Purrfect Landlords campaign, including example pet policies for landlords and advice for tenants wishing to ask permission to own a cat, visit https://www.cats.org.uk/what-we-do/campaigning/purrfectlandlords