All that old cat Holly wants is a hug from her new owner – could that be you?
A mature moggie with a heart of gold is looking for a home to call her own after battling life on the streets.
Cats Protection's Blandford & Sturminster Newton Branch took in ex-stray Holly just before Christmas.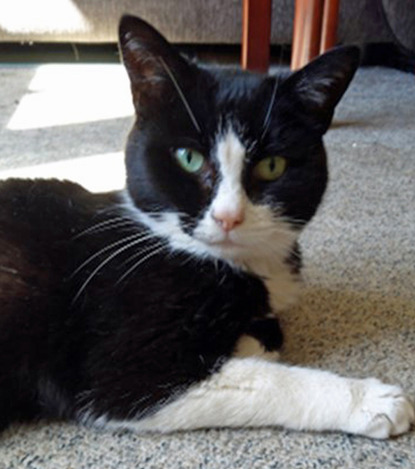 The 15-year-old black-and-white cat was found by a member of the public who saw how unwell she looked and took her to a local vet, who contacted the volunteer-run branch.  
In a sorry state, Holly was emaciated, had bad teeth and was struggling with cat flu. It was also discovered that she had an overactive thyroid, which was causing extreme weight-loss. 
After finding the right medication to manage her condition, removing five teeth and years of street grime, Holly soon began to show her loving character, enjoying regular cuddles with her fosterer.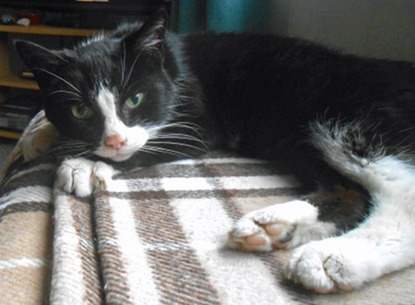 Holly's flu symptoms took a number of vet visits to get under control. Cat flu is a common illness that affects the upper respiratory tract of cats. It can be caused by a variety of infectious agents, including viruses and bacteria which, for some cats, can be life threatening. 
Because cat flu can be spread between cats, and it is likely Holly's symptoms may flare up on occasions, she will be best suited to a home where she can be the only cat. 
Holly has had an extended stay with the branch owing to the veterinary care she needed, followed by lockdown restrictions which meant the branch had to temporarily pause adoptions.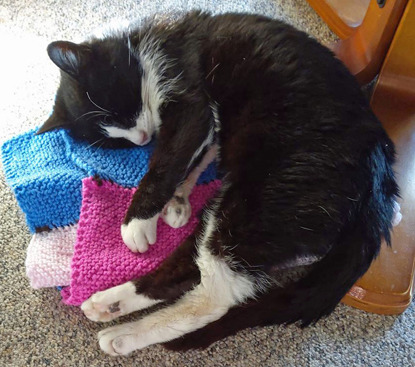 Now the branch is able to rehome cats again through a contactless hand-free homing service, they're hoping Holly can soon find a loving family and a home to call her own. 
Branch Coordinator Kate Bevan said: "Holly is an absolute darling of a cat and we would love her to find the perfect forever home. She particularly enjoys being outdoors so somewhere with a garden would give her the chance to enjoy the feel of the wind in her fur and sun on her whiskers. 
"Her hyperthyroidism is extremely easily controlled with a daily tablet that she happily takes hidden in a piece of cheese or some fish paste. We can chat to her new owners about it and we would encourage anyone looking for an affectionate, gentle, lap-loving cat to consider Holly. She's a gorgeous, slightly older moggie and will make a fantastic companion."
If you live in the Blandford area and would like to offer Holly a home, call 01258 858 644 or visit https://www.cats.org.uk/blandford
To find cats ready for adoption in your area, visit www.cats.org.uk/adopt-a-cat