A kind-hearted cat lover is spreading festive cheer for vulnerable children and the cats in our care this Christmas
Kevin Galer is known in his local Walsall as Kevin the Pirate because he runs marathons for good causes dressed in full pirate garb.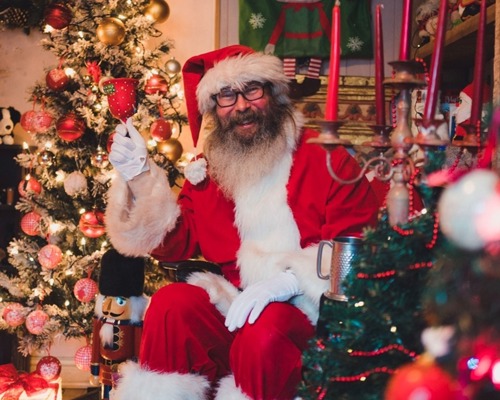 But now he is temporarily turning his back on the perils of the high seas and embracing the chance to bring the magic of a visit to see Santa to children who cannot risk outings in crowded spaces.
"Since unexpectedly retiring in September, I have been looking for part-time jobs," said Kevin. "I volunteer as Branch Team Leader for Cats Protection's Walsall Borough Branch which keeps me busy but I also needed something paid.
"I have always loved dressing as Santa for charity runs and for family and friends so I applied for a couple of Santa positions and was lucky enough to be offered the role at Sea Life Birmingham which I'm thoroughly enjoying and will continue with until Christmas Eve.
"I posted some pictures on Facebook and my friend Vicki, who ran the virtual London and Boston marathons with me, got in touch and asked if I could do a virtual Santa visit for her daughter Harper as she couldn't risk taking her to crowded places.
"Harper is nine and has a very rare lung disease called bronchiolitis obliterans as well as additional chronic respiratory conditions and autism. She has a gruelling daily routine of prophylactic antibiotic medication, steroids, inhalers, nebulisers and physio to help manage her symptoms but an infection would make her extremely poorly and do long-term damage to her lungs.
"I said of course I would create a virtual visit for Harper – but then began to think about how many more children could be in a similar position and so I came up with the idea of the virtual Santa grotto and to ask for donations to Cats Protection."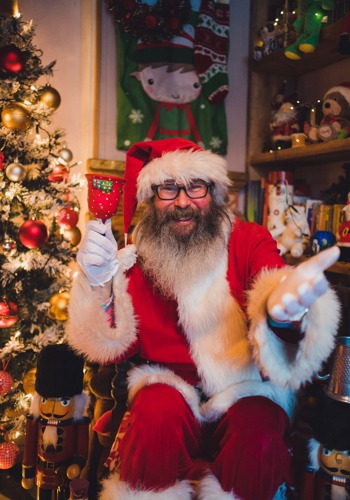 Kevin has set the virtual grotto up in his home which he shares with wife Jan, who works at our Aldridge Shop, and daughter Tiffany, who volunteers there. Visitors to the virtual grotto can look forward to meeting Santa, sharing their festive wishes and hearing a Christmas story. He has already had visitors from as far afield as Michigan, USA.
Kevin is no stranger to fundraising and has raised over £10,000 for good causes to-date. He began fundraising in earnest in 2018 for a local children's hospice which invited him to run the London Marathon in its name. He suffered a heart attack later that year which would have killed him if the marathon training hadn't given his body the boost it needed to recover.
Since then Kevin has gone from strength to strength, running multiple marathons each year to raise money for causes close to his heart. He is currently training for the 2022 London Marathon to raise money for Cats Protection.
Cats Protection Challenge Events Officer, Gina Rogers says: "Kevin has blown us away with this truly magical idea. He's always been an absolute inspiration through his running, determination and drive but to combine raising vital funds for cats in our care with creating festive memories for children who otherwise would miss out on a visit to see Santa, it's absolutely amazing."
Children and young people can visit Kevin as Santa, along with their parent or guardian, by visiting his virtual Santa experience Facebook page where they can book an appointment and make a donation to help us care for unwanted cats this Christmas.
Cat fans who are keen to join Kevin and fundraise in a unique way for Cats Protection can visit out website or get in touch with Gina in the Events team to find out more on 01825 741 960 or events@cats.org.uk