Consider adopting a ginger cat on Kiss a Ginger Day!
Today is National Kiss a Ginger Day (12 January) but instead of kissing your favourite human redhead, why not show a gorgeous ginger moggy some love instead?
Here are some of the lovely ginger cats we currently have waiting for their forever homes…
Arnie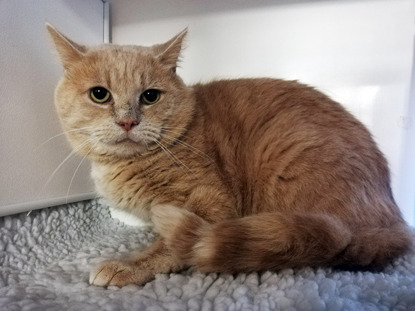 Five-year-old Arnie has lived most of his life on the streets, so needs a home with a patient owner who he can learn to trust. Arnie will need to be the only pet in the home, where he can have a snooze on a sofa. To give Arnie a home, contact Cats Protection's Downham Market Adoption Centre on 01366 382 311 or by emailing downham@cats.org.uk
Peanut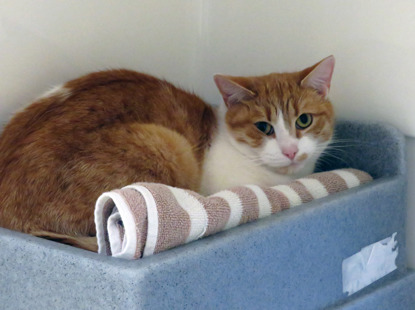 Peanut is finding life in the cattery quite unsettling as he is only 18 months old. He is in desperate need of a calm and quiet home, with a patient owner, where he can relax and show his true loving character. To give Peanut a home, contact Cats Protection's National Cat Adoption Centre on 01825 741 330 or by emailing cattery.reception@cats.org.uk
Sebastion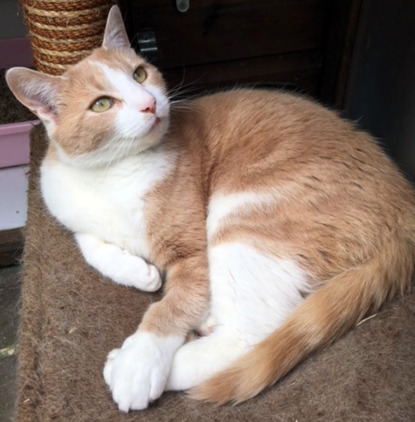 Five-year-old Sebastion has had a rough start to life after being found as a stray in a very bad condition. After much love and care, he is now ready to find a new and loving home. To give Sebastion a home, contact Cats Protection's Framlingham & Saxmundham Branch on 01728 723 499 or by emailing homingandwelfare@framandsax.cats.org.uk
While Cats Protection does not advocate giving cats a big kiss, we do encourage showing them the love and attention they deserve.
Daniel Cummings, Behaviour Officer for Cats Protection said: "It's better to wait for your cat to approach you rather than restraining your cat to lavish them with hugs and kisses as many cats will find this uncomfortable and unpleasant – there are many other ways to show love to your cat such as stroking, playing and slow blinking at them."
To find cats of all colours available to adopt in your area, visit: www.cats.org.uk/adopt-a-cat