How you can help us care for even more cats in the future.
Since 1927 Cats Protection has been giving unwanted and abandoned cats another chance in life. Today you continue to help us give thousands of cats a loving home, but what would you like to see happen for cats in the next 90 years?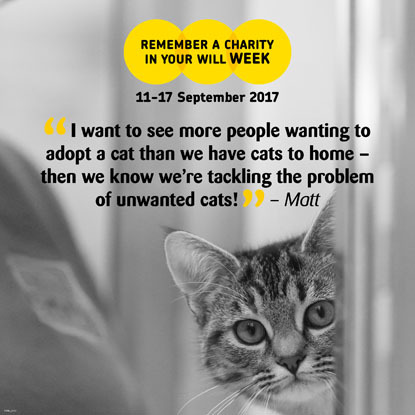 This week is Remember a Charity in your Will Week, a time where we join 180 different charities to raise awareness of the huge impact gifts in wills have on our work. We're celebrating by looking at what more gifts in wills could help us achieve for future generations of cats and are asking our followers on Facebook and Twitter what they would like to see happen for the cats of tomorrow.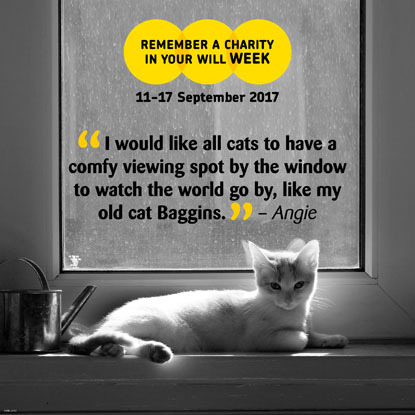 We dream of a world where every cat is treated with kindness and an understanding of its needs, and through our work on information, education and neutering, we hope to reduce the number of abandoned and unwanted cats. What is your dream? Join in the conversation and let us know!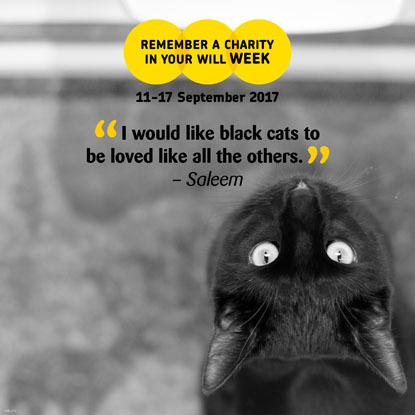 Whatever your vision for a better world for cats, with gifts in wills currently making up half of our income, it's clear that these special gifts will be vital to our success. You can discover how some of the significant gifts we have received over the years have helped us in our mission to make society a safer, more loving place for cats here.
Despite our achievements, there is still so much work to do. Leaving a gift in your will, however big or small, is a wonderful way of ensuring your love of cats lives on. Find more about how you can help cats for years to come on our website.