Six-week-old kitten found alone in field near Swindon.
Elliott was just six weeks old when he was found in a field, cold and alone, by a member of the public.
The family did what they could for this tiny, filthy, black-and-white kitten. They contacted Cats Protection's Swindon Branch who took him straight to the vet.
The vet confirmed the little cat had a damaged eye caused by cat flu and various parasites because of his outdoor life, but he was otherwise reasonably healthy.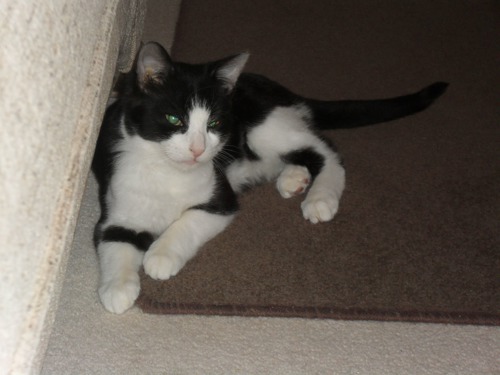 A happy ending for energetic Elliott
Elliott stayed at the vet to receive treatment, then the branch collected him. With care from CP fosterers, Elliott began to build up his strength and became more playful, developing a love of hiding under the kitchen settle and pouncing on passing people!
The good news is that Elliott has now been adopted by Swindon's branch treasurer, Jess Knowles, who says: "Elliott is lovely. He is really hyper a lot of the time and spends the majority of his time running around the house skidding into furniture."
CP branches and centres help thousands of cats every year thanks to the generosity of supporters. To support our work, click here