An update on Kozal, the star of our popular Christmas animation.
You may remember the tear-jerking animated film we released for Christmas 2017, in which a lovely ginger cat finally found a forever home after being overlooked time and time again.
If you haven't watched it yet, grab some tissues and click play below!
The film was actually based on a true story, that of 16-year-old Kozal who spent seven long months at Cats Protection's National Cat Adoption Centre in Sussex.
He was finally adopted just before Christmas by cat-lover Jill Cash and her husband who saw his picture in their local newspaper, and they have now sent us an update on how their mature moggy is getting on.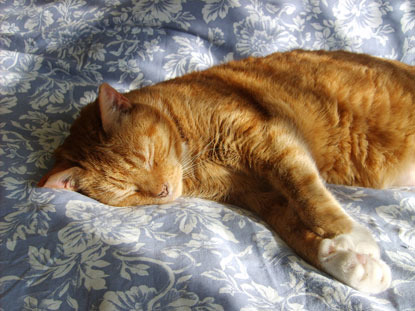 "Both Kozal and I are enjoying this glorious weather," said Jill. "He loves a spot of early morning sun worshipping, after a hearty breakfast that is – he certainly has his priorities right. He is an early riser, especially on these light mornings.
"As soon as he is awake, either on my bed or in his favourite armchair, he heads for the wide windowsill upstairs and watches the world waking up. His latest fixation is with one of our local foxes who has worked out that the neighbours don't close their bin lid."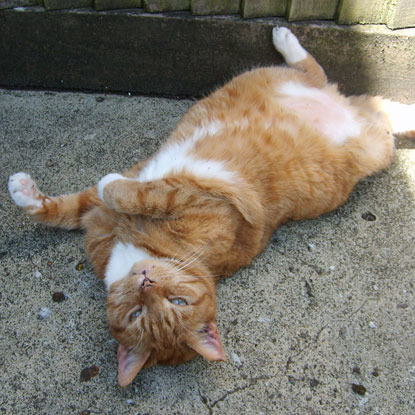 Jill explains that Kozal has become even more laid back in his new home, but while he may be a golden oldie, he still likes to play with his catnip toys every now and then.
"He is a bit grumpy at times but that doesn't make me regret homing him. He can be really cute when he sits on your lap and purrs his heart out of an evening."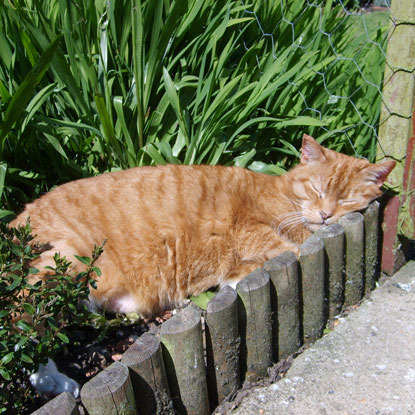 Kozal is just one of the many mature moggies Cats Protection cares for every year. Sadly, these adorable older cats can take over twice as long to find their forever home as their younger counterparts, but they can be just as loving and playful.
If you can offer a senior kitizen a home, contact your local Cats Protection to ask about their long-stay cats and find your new feline friend.