My cat has gone missing, what do I do?
If your cat hasn't come home, don't panic! Cats will often go 'missing' only to arrive home later that evening – or in some cases months later – as though nothing has happened!
Follow the advice in this guide: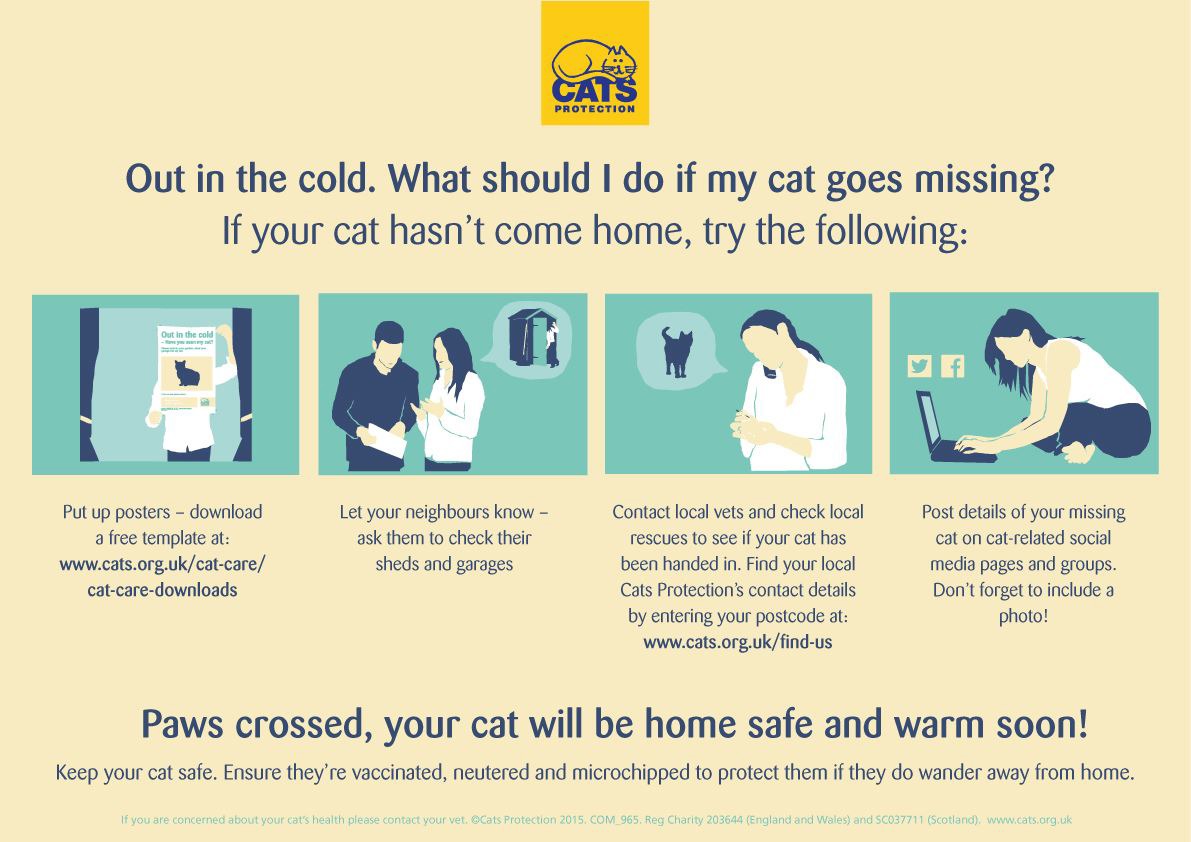 Thoroughly check every nook and cranny of your house and any outdoor buildings such as garages and sheds. Let your neighbours know and ask them to do the same.
Create flyers and posters including a good description of your cat, the gender, age, colour, eye colour and any distinguishing features they may have. Include a photo and a phone number. Distribute them around the local area. You can download our lost cat checklist.
Post details of your missing cat on cat-related social media pages and groups too, like the national Cats Protection Facebook page. Pages relevant to your area are even better as locals can keep their eyes peeled. Post photos on your own social media profiles too to notify all your friends.
Contact local vets – all practices in the area, not just your own.
If your cat is microchipped, inform Petlog and they will automatically send out an alert to animal professionals (who have signed up for the service) within a 30-mile radius of where your cat went missing.
Check local rescues to see if your cat has been handed in. Find your local Cats Protection's contact details by entering your postcode at www.cats.org.uk/find-us
Keep your cat safe. Ensure they're vaccinated, neutered and microchipped to protect them if they do wander away from home.