At 108 in human years, Cameo is the oldest cat in Cats Protection's care this Mature Moggies Day
*Update* - 29 October 2021
After seeing an appeal to find Cameo a retirement home, Jayne came forward to adopt her. Cameo lived out her last few months being spoilt with lots of care and attention.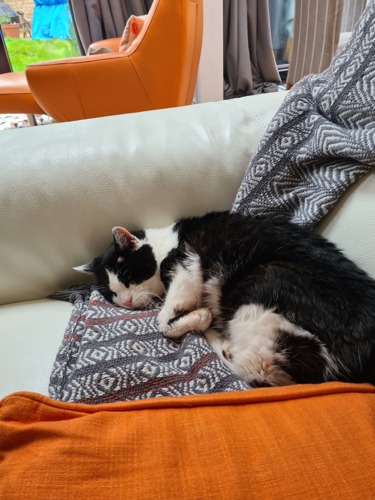 Read on for the original blog post...
One of the newest residents at our Derby Adoption Centre surprised everyone when it was revealed she had reached the grand old age of 23 years and six months!
Cameo was signed over to the centre after her owner sadly had to go into care, but has already shown she is in remarkable health for a cat of her age.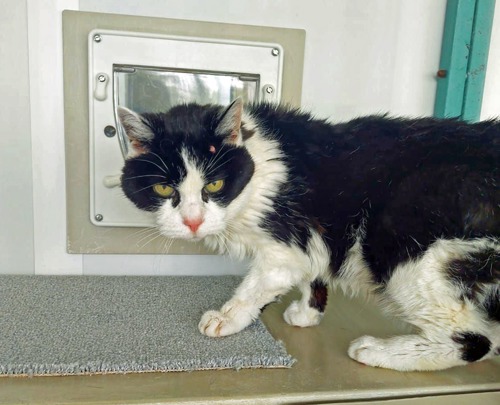 Golden oldie Cameo is in need of a new home
She is an incredible 108 in human years and the oldest cat currently in care across Cats Protection's UK network of centres and branches.
Centre Manager Helen Wood said: "In my 23 years of working here, she is definitely the oldest cat I have ever known come into care.
"She has had all her routine blood tests and had remarkably good results for her age. She is super friendly and is always waiting for her breakfast in the morning! As to be expected, she does have medication for her stiff joints to help her move around more easily but other than that her health is great."
Cameo's stay at the centre coincides with our first ever Mature Moggies Day (16 June), launched to remind people of the enormous benefits of adopting a senior kitizen, to share inspirational stories and provide information and advice.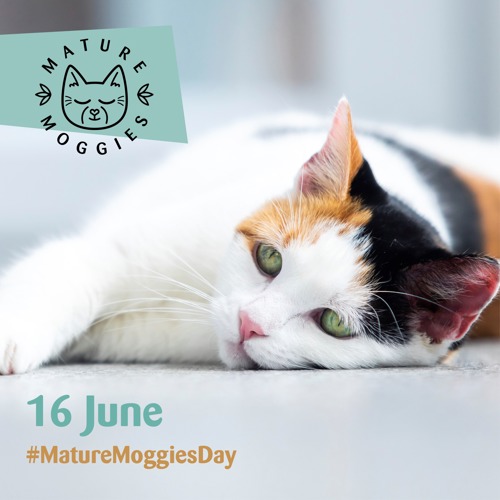 Despite cats having a much longer lifespan these days, with many living to the age of 18 and beyond, the older cats in our care take an average of one month to find a new home – over three times as long as kittens who take just eight days.
In order to understand why older cats are being overlooked in favour of fresher-faced felines, Cats Protection commissioned a survey* which showed that 23% of respondents would consider any cat aged over five years as 'older'. In fact, a five-year-old cat is only 36 in human years and a cat generally isn't classed as a senior until they reach 11 years of age.
Under a quarter of survey respondents said they would be likely to consider an older cat, compared to 68% of respondents who would be likely to consider getting a kitten. The top reasons given for not considering an older cat were that they might not live long (72%), they would be more likely to get ill (56%) and it would cost money if they were unwell (40%). Almost a fifth (19%) of people who were unlikely to consider an older cat said that one of the reasons was that older cats are not very playful.
Helen added: "Cameo is living proof older cats have plenty to offer as loving pets. While some older cats, much like us humans, may have health issues we would fully brief potential new owners on how to manage these and offer advice on caring for their new pet.
"While we often have a waiting list for kittens, it would be great for people to realise the benefits of homing an older cat – both for the cat and the owner. They are usually much more independent and relaxed, are affectionate and provide amazing companionship."
While Cameo needs a little longer to adjust before she's ready to find a new home, the Derby Adoption Centre has other mature moggies who are looking for retirement homes where they can peacefully live out their days, including two 15 year olds.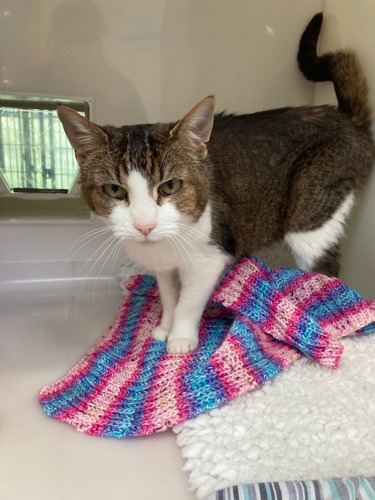 Princess is looking for a retirement home 
Princess came into the centre when her owner could no longer care for her. She does have mobility problems with her back legs which benefit from her being active and mobile. The team say she enjoys a fuss on her own terms but will let you know when has had enough!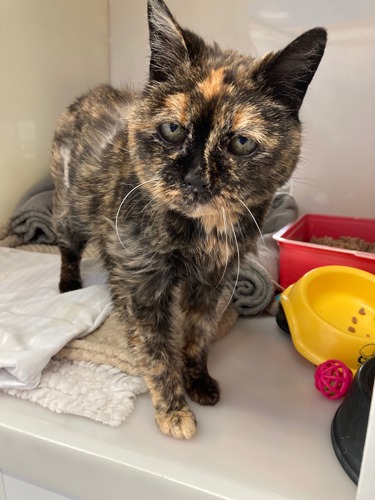 Can you give Evelyn a new home? 
Evelyn has not had an easy few years, having been found as a poorly stray with matted fur. After some TLC, she is now ready for a new home where she will receive much-deserved love and attention. She is on a special diet for renal disease and tablets for hypertension which will need to be monitored.
For more information about Derby Adoption Centre and to see the cats in their care waiting for homes, visit https://www.cats.org.uk/derby
To find cats looking for homes in your area, visit www.cats.org.uk/adopt-a-cat
*A survey of 2,000 people who currently own, or have previously owned cats, was commissioned by Cats Protection during September 2017