Coco was cold, hungry and homeless until your support gave her a safe place to give birth
Heavily pregnant Coco was brought into our Harrow Homing Centre after being spotted by a member of the public who could see that she was in desperate need of our help.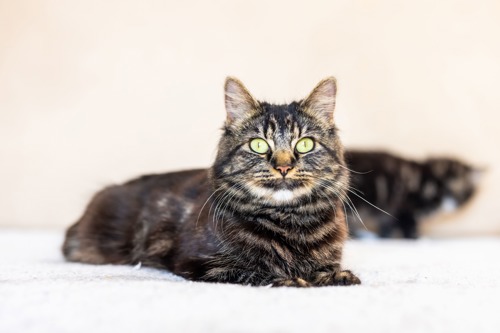 "She may have had a loving home at some point in her life," said Lydia Sawyer, Harrow Homing Centre Manager, "but now she was hiding in somebody's garden, begging for food and desperately in need of a quiet, warm and safe place to give birth.
"Coco was just a kitten when she came into our care. Living on the streets, she scarcely had enough food to support herself, let alone her unborn kittens. Although she was friendly, Coco was understandably very timid. We made sure she had clean comfortable bedding, plenty of food and regular checks from our vet."
Coco was then transferred from the centre into the care of one of our trained volunteer fosterers so she and her litter could receive round-the-clock, expert care in a quiet home.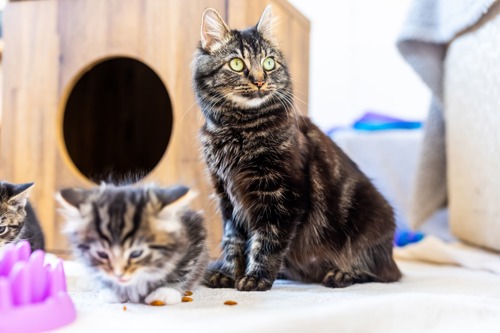 Once she was settled in, Coco gave birth to four kittens, called George, Charles, Alfred and Henry. Their names are inspired by royals from the past and present, in celebration of the Queen's upcoming platinum jubilee.
Coco has been doing a brilliant job as mum, as she has everything she needs to keep her little ones well fed and warm, and can be closely monitored by her fosterer to make sure everyone is happy and healthy.
When the kittens are old enough, they and their mum will be neutered, microchipped, vaccinated and ready to find their forever homes, a much brighter future than they would have faced on the streets.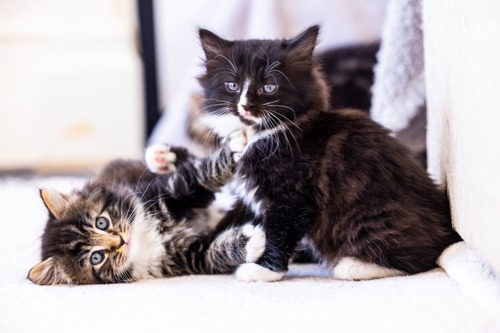 Summer is peak kitten season, when cats are most likely to breed, and so it's a busy time for our centres and branches.
"A cat mum – otherwise known as a queen – needs extra food to keep her energy levels up, along with plenty of clean bedding and veterinary care," added Lydia. "If a litter is large or the queen unwell, as many strays are, she may not produce enough milk to be able to feed all her kittens, so we'll step in and hand-rear them."
Hundreds of cat mums like Coco will be roaming the streets this summer, desperately searching for a safe place to give birth. To enable us to give every cat mum who comes through our doors the extra care they need, we rely on the kind support of cat lovers.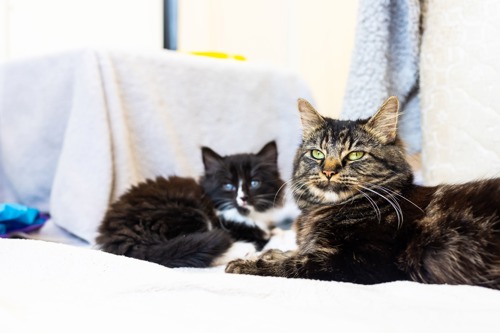 "We will care for Coco and her kittens – along with hundreds of other cat mum and their young – until they are ready to be neutered and adopted into loving homes," said Lydia. "We can't do it alone, but we can do it with your help."