A turnaround for tabby Ringo Kitten.
Beautiful little Ringo Kitten was very poorly when she came into the care of Cats Protection's Dereham Adoption Centre, along with her six siblings at seven weeks old.
She was very thin, lethargic and covered in ringworm. Sam at the adoption centre says: "The ringworm spores were the most I've seen on a cat let alone small kittens."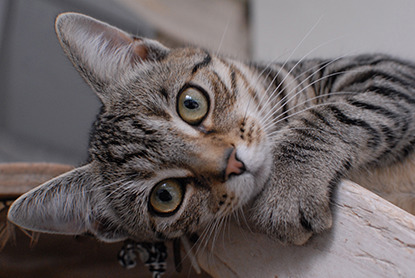 After extensive treatment and isolated care, she was finally given the all-clear at six months of age.
The centre says: "She is all fit and well and has grown up so much. She is very affectionate and loves to play, all she wants now is a loving home to enjoy the rest of her days."
We're very pleased to report that on 3 October she went to a new home!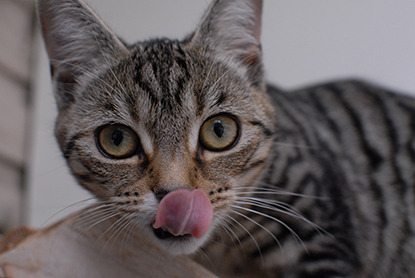 Ringo Kitten is just one of the many thousands of cats and kittens we help every year. To find out more about Cats Protection and our work, visit www.cats.org.uk