YouTube gamer Emmalition adopted stray cat Cola from Cats Protection and wanted to give back to the charity
When a new video game was released all about a stray cat, online gamer Emmalition decided it was the purrfect opportunity to raise money for a charity that's close to her heart.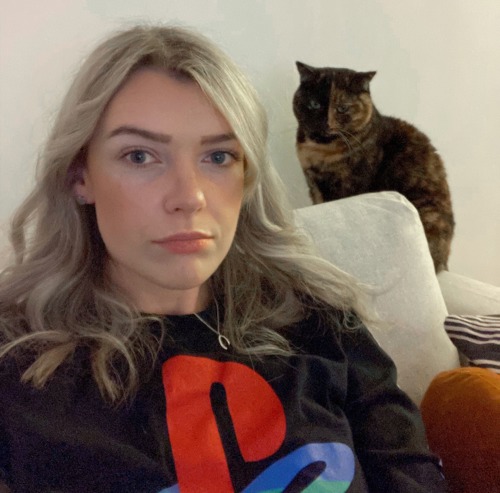 Wearing her Cats Protection Pawsome Players t-shirt, Emmalition streamed herself playing Stray on her YouTube channel and pledged to donate any revenue the video made in the first couple of months to help the cats and kittens in our care.
Stray is a third-person cat adventure game set in a decaying cybercity and challenges players to see the world through the eyes of a cat as they interact with the environment and solve mysteries.
After giving her viewers a taste of the game, Emmalition then spoke about why she decided to support Cats Protection with her stream.
"The reason I wanted to support Cats Protection is because it's a charity that's been very close to my heart for my whole life pretty much," said Emmalition to her 13.5k YouTube subscribers. "We've adopted my family cats from there growing up. They rescued my baby Cola, who is my cat."
Cola was born on a building site and her mum sadly died giving birth to her. The builders found her and her brother and brought them to Cats Protection so they could find new homes.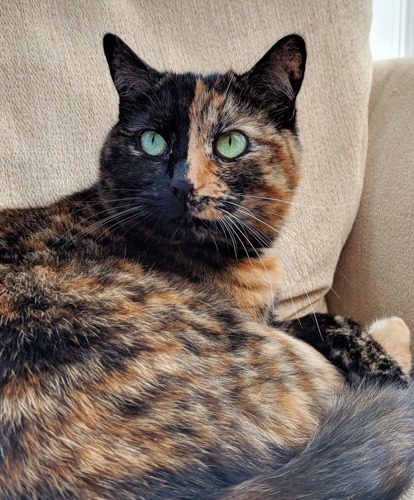 Emmalition explained: "Her brother was extremely dominant and kind of bullied her when they were together, meaning Cola is extremely quiet and she's scared of loud noises presumably because of the building works that were around when she was born and fighting for her life.
"She ended up with Cats Protection in a foster home for over a year. No one wanted her because she is so quiet. When we went to see her she didn't even meow, she didn't look at us. If you pet her she didn't even pull away, she had no fight left in her, she just cowered behind a box.
"When we picked her up she was understandably very scared and very hesitant. We've had her for four years now and she's plucked up the courage over the last year to jump up on the bed. If you move too quickly she will jump off the bed, but she does like to sleep at the end of the bed and then go to her own bed at the end of the day.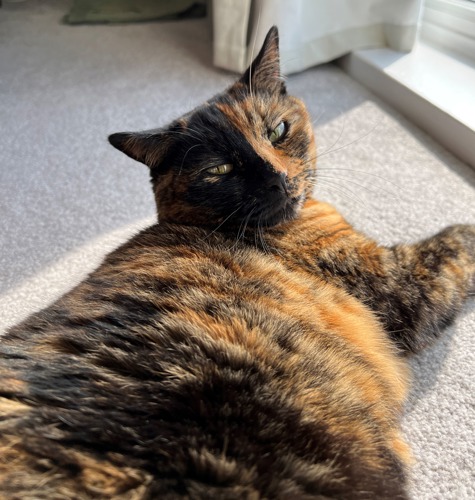 "She's very fussy now, she meows every morning, she loves to play. And she's such a model, she's gorgeous and I do feel like she feels safe and loved with us now. I feel extremely grateful and a great sense of love and joy in my heart for having rescued her and giving her a loving home where she was free to come out of her shell in her own time."
Emmalition then introduced Cola, who was sitting behind her while she filmed the video, and went on to talk about the important work Cats Protection does. She added: "If you couldn't tell by me basically crying in the first five minutes, cats mean a lot to me, they're just the best, and it felt like a really nice opportunity to do some fundraising for a charity I really care about."
As a result of her Stray stream, Emmalition has raised over £600 for Cats Protection. If you would like to become a Pawsome Player and support our work, visit www.cats.org.uk/pawsome-players