Looking for a pet sitter to help your cat stay happy at home while you're away?
Have you ever worried about or struggled to find someone to look after your cat and other pets when you go away?
Do you have pets that need that little bit of extra care while you are on your travels?
Cats Protection's partner TrustedHousesitters may well have the solution you have been searching for!
We appreciate that leaving your pets when you go away can be a stressful time for both you and them. This is why we have partnered with TrustedHousesitters to help you keep your cat, and any other pets you own, happy and healthy at home when you travel. They offer the perfect solution to help avoid the stress and worry of who will care for your pets while you are away.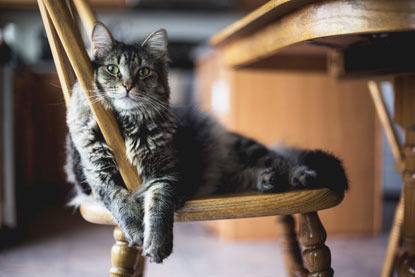 Who are TrustedHousesitters?
TrustedHousesitters launched in 2010 with a simple mission: to keep pets happy and safe in their own homes. Since then the website has grown quickly into an incredible global community of pet lovers who help each other travel.
When Andy Peck, the founder and CEO of TrustedHousesitters, was inspired to launch the company, he focused on solving one problem: keeping pets happy at home when their owners go away.
Knowing that many people struggle to find adequate pet care, the first step was to create a platform where owners could find sitters who would care for their pets in exchange for a free retreat. Andy went backpacking around the world, recruiting on both sides as he went. Seven years later TrustedHousesitters is the world's largest house and pet sitting site with a community of over 500,000 pet lovers from 150 countries.
Their sitters have received five-star ratings from thousands of home and pet owners all over the world, so you can travel with peace of mind that your pets are happy at home. Once you join TrustedHousesitters you are able to connect with verified and experienced in-home sitters who will care for your pets every time you go away. You can even sign up to become a sitter too.
How can I sign up?
It's easy to sign up for an annual TrustedHousesitters membership online and they are also giving our supporters a 15% discount on the cost of membership.
Simply visit the TrustedHousesitters website and sign up as either a 'Home and Pet Owner' or a 'Housesitter'.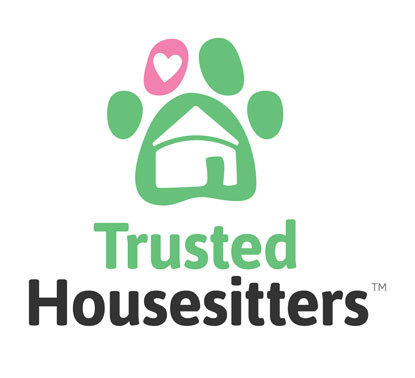 To claim your exclusive 15% membership discount, make sure you use the code CATSPROTECTION02 at the checkout.
You will also be supporting Cats Protection too, as TrustedHousesitters will make a donation to Cats Protection for every new membership using this code.