Thinking of applying to be a charity Trustee? Discover what the role of a Cats Protection volunteer Trustee involves
As the UK's leading cat welfare charity, Cats Protection is governed by a Board of Trustees who have responsibility for the charity's vision, values and performance.
They are all volunteers who kindly donate their time and expertise to the charity, attending regular board meetings to discuss its future direction.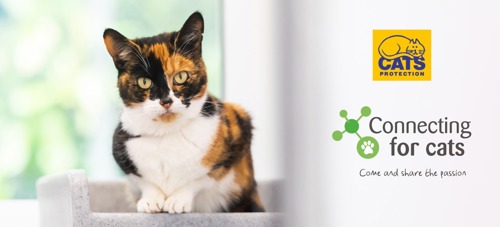 Cats Protection is currently recruiting new Trustees to join its Board, so if you think what you've got what it takes to join this passionate team of cat-lovers and make a real difference to lives of cats across the UK, click here to find out more.
We caught up with some of the charity's current Trustees to find out what the role involves and how it feels to help shape the future of Cats Protection.
Why did you apply to become a Trustee?
Wendy Bosler: I had enjoyed my three years on Advisory Council and wanted to become more involved in the decision-making processes guiding the direction of the charity. I admired the Trustees and felt I could work well with them. My love of cats made it easy to commit the time required to attend meetings and read the relevant papers.
Angela Swarbrick: I have always loved cats and had been helping out with some fundraising at my local branch. I thought my skills and experience (as a chartered accountant and business adviser) could be put to better use and so when I saw an advert for a Trustee at Cats Protection I decided to apply. That was 11 years ago and I will be coming to the end of my third term of office soon.
Irene Campbell: My first trusteeship was almost 20 years ago, representing the local authority I worked for, and I immediately got hooked. I have held continuous trusteeships in all sorts of areas; culture, literary field, think tanks and problem solvers, help and advisory sector etc. So when I saw the vacancy for Cats Protection (where I had in the past started a local branch) it was a foregone conclusion that I wanted to be on its Board.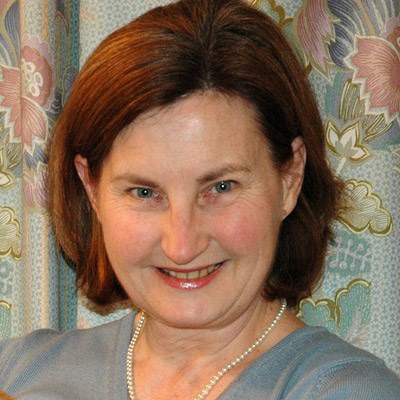 Wendy Bosler was a wills, probate, trusts and tax partner for a solicitors firm, with a special interest in charitable legacies
What's the best thing about being a Trustee?
Wendy: Feeling at the centre of a major animal welfare charity where we are really making a difference to the lives of cats and the people who love them. People outside Cats Protection are often surprised at the level of finances we oversee and the amount of excellent work carried out by our employees and volunteers.
Angela: Many things, but if I had to pick one it would be knowing that I am making a difference to the success of Cats Protection by ensuring that good decisions are being made to secure the future of the charity and enable it to continue being there for the cats.
Irene: It's great to be able to use my experience and strengths to help guide the direction of an organisation I believe in. And the more I learn, the more I can influence and give back. So, from once being on the side-lines watching and learning, now I can chair committees and contribute so much more.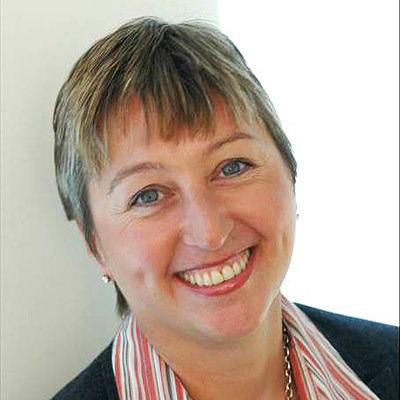 Angela Swarbrick is a partner at Ernst & Young LLP in London, a chartered accountant and a licensed insolvency practitioner
What does the day-to-day of being a Trustee involve?
Wendy: During some weeks little is required, while on others it can feel like a full-time job. The workload is not constant but concentrated around the various meeting dates for the board and the sub-committees. At critical times (the pandemic is a good example) it can be necessary to be available for additional meetings but these are online and organised around Trustee availability
Angela: The role of a Trustee and the Trustee Board is to set the strategic direction of the charity and ensure appropriate governance, and as such Trustees are typically not involved in the day to day operations. That said, I do find myself thinking about Cats Protection on a daily basis, whether that is by reading the daily media updates that get sent to Trustees or thinking through the issues that are facing Cats Protection that will be discussed at board meetings. In addition, there are a number of sub-committees and other meetings that require papers to be read.
Irene: How much time you spend on Trustee work depends on how involved you get. The more you volunteer, the more time will be committed. There are committee meetings and more committee meetings. Lots of documents to read and analyse and talk about. But there are also the super events, such as the annual reception at the House of Commons and the National Cat Awards at The Savoy.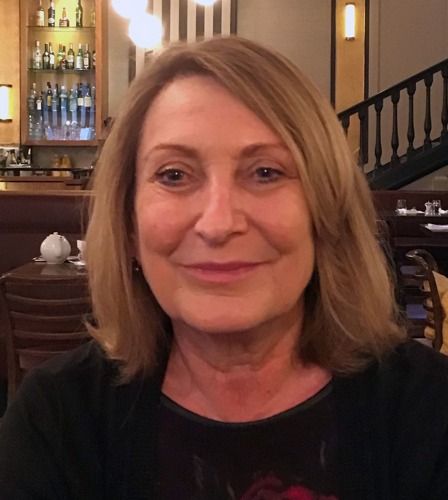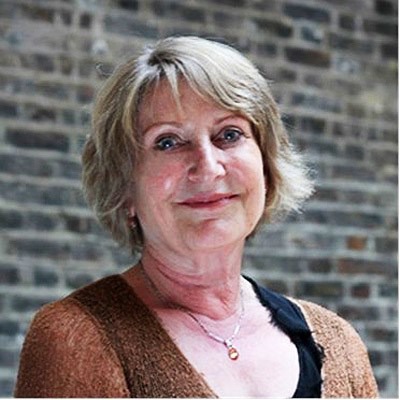 Irene Campbell was previously Assistant Director of Customer and Community Services at East Sussex County Council
What advice would you give to someone thinking of becoming a Trustee?
Wendy: Learn as much as you can about the charity and our governance structure. Be prepared to state your views in meetings but don't take it personally if the other board members do not agree. It is essential that the board acts collectively. Demonstrate your enthusiasm for cats and for this wonderful charity.
Angela: The rewards of the role are huge but don't underestimate the time commitment required. Also it will take a while to get comfortable with the role and to feel that you are making an effective contribution.
Irene: The work is very specific. Not hands-on, more looking at the horizon, thinking about where the organisation is going. Making sure that areas such as risk, finance and reputation are scrutinised and being a critical friend. The job has responsibilities. Give it a try. If you don't like it, you can go on to new experiences. If you do, you will be able to grow and make a difference.
Do you have any pets of your own?
Wendy: Since retiring from work I have taken opportunities to travel back to my native Australia more frequently and so I reluctantly took the decision not to replace my last cat, Simon. Over the years I have adopted a succession of pairs of Cats Protection cats, all much loved, and two that came with our house when we bought it. My husband commented that the cats were very expensive but came with a house. I very much look forward to being able to share my life with cats once again in the future, I have missed them more than I can say.
Angela: I have always had pets - I grew up with cats and dogs. I have two cats, Truffle, seven years old and Pickle, nearly two years old. Both of them love being out in the garden and Pickle has a passion for climbing trees and climbing down them head first!
Irene: I bought Linnea from a breeder and when I got home I discovered a wild, sick five-and-a-half-month-old kitten. The breeder picked the wrong victim and was closed down by the RSPCA within the week. With tender loving care we are now so bonded that we always know where the other is. Now she is 11 years old she rules the roost and hogs the major share of the bed. She sits with gulls, ignores the fox and all mice brought home are alive and can be released back into the garden.
To find out more about Cats Protection's Board of Trustees, visit https://www.cats.org.uk/about-cp/meet-the-trustees.