Thinking of applying to be a charity Trustee? Discover what the role of a Cats Protection volunteer Trustee involves
As the UK's leading cat welfare charity, Cats Protection is governed by a Board of Trustees who have responsibility for the charity's vision, values and performance.
They are all volunteers who kindly donate their time and expertise to the charity, attending regular board meetings to discuss its future direction.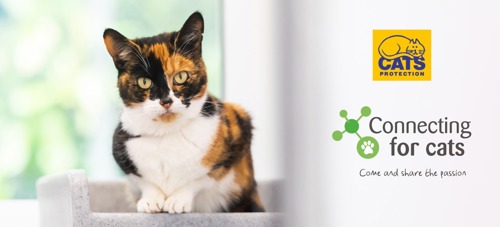 Cats Protection is currently recruiting new Trustees to join its Board, so if you think you've got what it takes to join this passionate team of cat-lovers and make a real difference to the lives of cats across the UK, visit the Saxton Bampfylde website and use the code XBDOB.
We caught up with some of the charity's current Trustees to find out what the role involves and how it feels to help shape the future of Cats Protection.
Why did you apply to become a Trustee?
Irene Campbell: My first trusteeship was more than 20 years ago, representing the local authority I worked for, and I immediately got hooked. I have held continuous trusteeships in all sorts of areas; culture, literary field, think tanks and problem solvers, help and advisory sector etc, and I have also been a school governor. So when I saw the vacancy for Cats Protection (where I had in the past started a local branch) it was a foregone conclusion that I wanted to be on its Board.
Robert Parkinson: As part of my work with families and homeless people I'd met lots of folk who loved animals, especially cats, but who found it very difficult to look after them properly. The impact this could sometimes have on cat and wider animal welfare was really concerning and I very much wanted to do something about it. Becoming a trustee has given me the chance to do just that, and to support all the other fantastic work we do for cats around the country.
Sarah Hunt: I had been involved with Cats Protection for a few years as a volunteer and member of the Audit Committee. I feel very strongly that this is a fantastic organisation and I wanted to be able to do more and use my professional skills to be able to help cats in the best way I can.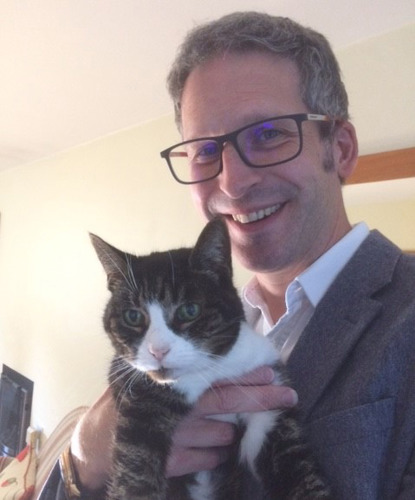 Robert Parkinson with his cat Willow 
What's the best thing about being a Trustee?
Irene: It's great to be able to use my experience and strengths to help guide the direction of an organisation I believe in. And the more I learn, the more I can influence and give back. So, from once being on the side-lines watching and learning, now I can chair committees and contribute so much more.
Robert: There's no doubt that contributing to a great cause with a group of interesting and like-minded people is one of the things I find most energising in life. But there's also something great about being able to put to good use as a volunteer all of the different things that I've learned during my career so far. It's not one-sided either; being a trustee offers me fresh insights into organisational leadership which I take into my day-to-day work as a charity CEO.
Sarah: Aside from the good feeling from volunteering my time to help cats, I have thoroughly enjoyed meeting lots of different people from all kinds of backgrounds, who have been brought together because of a love of cats. I have learned so many interesting things about cats while being able to use my other professional skills and experience to help the charity, it's a two-way process!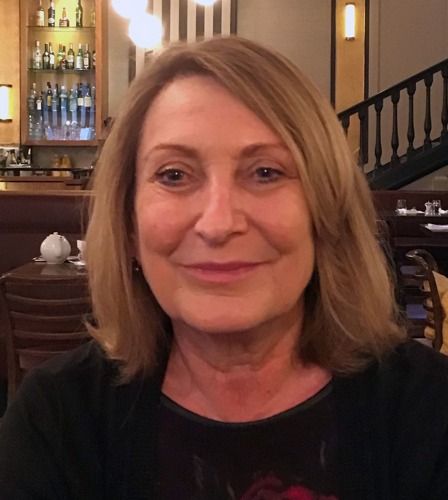 Irene Campbell has a 12-year-old cat called Linnea
What does the day-to-day of being a Trustee involve?
Irene: How much time you spend on Trustee work depends on how involved you get. The more you volunteer, the more time will be committed. There are committee meetings and more committee meetings. Lots of documents to read and analyse and talk about. And since I have a special interest in retail, I volunteer in my local Cats Protection shop so I can make informed decisions when this area is discussed at Board meetings. There are also the super events, such as the annual reception at the House of Commons and the National Cat Awards at The Savoy.
Kit Sturgess: Day to day is very variable and tends to come in chunks rather than a steady flow. Being a Trustee involves ensuring that the charity, as a whole, is well managed and focused on its core objective of helping cats. Cats Protection is a large charity so there are many diverse areas such as finance, safeguarding or legal compliance which are part of a Trustee role and although they can seem remote from directly helping cats, they are essential to charity function without which no cats could be helped. A Trustee's role is strategic rather than operational; operational decisions lie with the CEO and executive management team.
Robert: The fundamentals are about overseeing the running of the charity, helping to make key decisions when they're needed, ensuring a clear plan is in place for the future and, crucially, acting at all times in the charity's best interests. Sometimes this will just mean keeping an active interest in what's going on and taking the time to get to know Cats Protection better, perhaps in your area. At other times, particularly in the lead up to important discussions and meetings, things become more intensive and you need to take time to prepare well.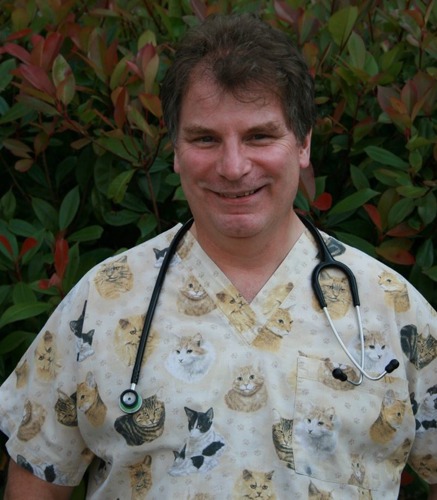 Kit Sturgess has a dog called Spud and hopes to get a new cat soon
Sarah: From day to day, I make sure to stay up to date with what is happening in the charity. This can be through reading press articles and communications from the charity as well as speaking to volunteers and employees. We meet as a Board six times per year so ahead of each of those meetings I spend time reading the papers and having further discussions to understand more if needed.
Amanda Farnsworth: It's more involved than I expected it to be partly because I've also joined the Investment Committee so that means two sets of meetings to prepare for. But it is all extremely interesting. I feel like I am learning new things every day. I enjoy the debate around key issues we have as a Board and the way we all work together with senior management to get the best outcome. We are embarking on a new 10-year strategy for the charity so that is at the centre of a lot of our conversations at present. Reading the Board or committee packs is important so you are well prepared for the Board. But if you have questions or comments you can engage with the Chair or others outside of the formal meetings too. I also go out with my local branch volunteers to see the work they do on the ground.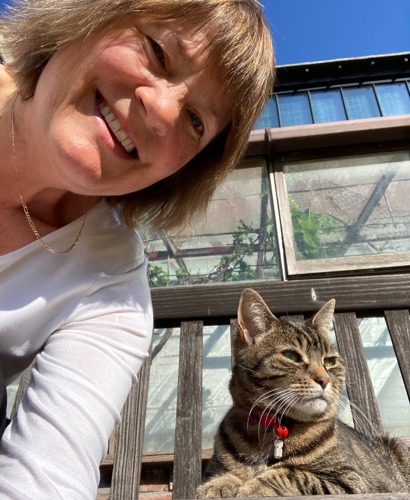 Amanda Farnsworth and her cat Mimi
What advice would you give to someone thinking of becoming a Trustee?
Irene: The work is very specific. Not hands-on, more looking at the horizon, thinking about where the organisation is going. Making sure that areas such as risk, finance and reputation are scrutinised and being a critical friend. The role has responsibilities. Give it a try. If you like it, you will be able to grow and make a difference.
Kit: Although the first thought might be what skills do I need to have to be a Trustee, what is more important is do I have the passion to be involved strategically rather than on the ground, can I work collaboratively, contribute to discussions and, occasionally, be prepared to ask difficult questions as a critical friend to the management team. Then to ask what skills, knowledge and experience can I bring to the Board, am I prepared to learn new skills and acquire the knowledge and understanding in order to have an overview of Cats Protection as one charity made up of 12,000 individuals plus lots of cats!
Robert: Talk to people who are Trustees, not just of Cats Protection but at other charities as well. Find out as much as you can about the role. Make sure you've got enough time and energy, given everything else that's going on in your life, to really commit to the role. Read the Charity Commission's Charity Governance Code. If you're still excited, and want to make a difference, then it could be just the role you're looking for!
Sarah: Don't think you need to 'tick all the boxes' in terms of skills and experience to apply. As a Board of Trustees we will operate best when we have a range of different people with difference experience and skills, not everyone needs to be expert at everything. Think about your own unique perspectives and how you will be able to enhance the Trustee group, rather than feeling you need to be able to do everything.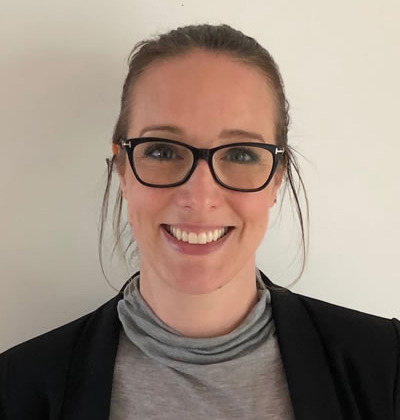 Sarah Hunt has four cats as well as turtles and fish
Do you have any pets of your own?
Irene: I bought Linnea from a breeder and when I got home I discovered a wild, sick five-and-a-half-month-old kitten. The breeder picked the wrong victim and was closed down by the RSPCA within the week. With tender loving care we are now so bonded that we always know where the other is. Now she is 12 years old she rules the roost and hogs the major share of the bed. She sits with gulls, ignores the fox and all mice brought home are alive and can be released back into the garden.
Kit: Currently we only have one pet, Spud a naughty eight-year-old Border Terrier. This is one of the first times in my life I have been cat-less, but we are hoping to rectify that soon (once building work on the house is completed) with a Cats Protection cat. Our new feline resident will need to be a confident, resilient individual able to cope with Spud, two noisy teenage boys and a household that is sometimes a bit chaotic.
Sarah: I have four black cats, all of whom were adopted and have different personalities and needs. We also have turtles and fish in the house which provides endless 'cat TV' entertainment for them all.
Amanda: I have Mimi, a 13-year-old tabby cat. She is an Instagram star with her own account @Peterhouse_Pet where she talks and sings to the students here at Peterhouse, Cambridge where my partner Bridget is the Master of the college. I advise you to visit her account!
To find out more about Cats Protection's Board of Trustees, visit www.cats.org.uk/about-cp/meet-the-trustees