Why I'm taking part in Cats Protection's Zambezi River challenge and lion conservation project.
This post has been written by Emma Flattery who is participating in our Zambezi River challenge and lion conservation project in October 2016
As a veterinary surgeon, I have had the pleasure of treating all sorts of animals, from the more common pets such as cats, dogs and rabbits, farm animals such as cows, sheep and horses, and more exotic creatures such as alpacas and chinchillas.
Whenever anyone asks me what my favourite animal is though, I have to say it's a cat. I had one cat growing up (Kim, because my parents didn't know if he was a boy or a girl when they found him – this seems to be a common problem with cats!), then before I moved from New Zealand to London I had two cats, Peep and Bella. I didn't think it was fair to them to bring them halfway across the world though (as they were elderly ladies by this point) so they stayed with family in New Zealand.
I sadly had to put my beloved Peep to sleep last year while I was visiting New Zealand, as she developed a saddle thrombus. I still can't fathom why it happened in that small window of time when I was back in New Zealand – one of those mysterious things that we can never explain I think, but it meant the world to me to be there to comfort her through that awful experience.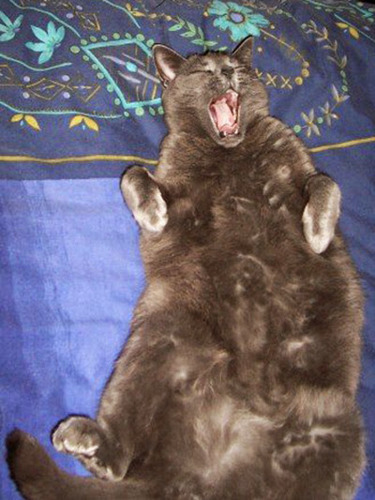 Emma's late cat, Peep
As well as being a big fan of domestic cats, I find all the big species of cats fascinating and beautiful. Participating in the Zambia Big Cat Challenge means that I can help raise money for domestic cats as well as African lions. In addition to raising money, this sort of challenge raises awareness of the trials that the African wildlife faces with poachers and decreasing habitat. I think the biggest challenge that I will face in Africa will be facing this reality, although the heat and mosquitoes will also be difficult to deal with!
Bella is still going strong in after radioactive iodine treatment for hyperthyroidism and is actually much happier now that her nemesis and merciless bully has gone! I now have a new lovely cat in my life – my boyfriend's deaf white cat, Roger.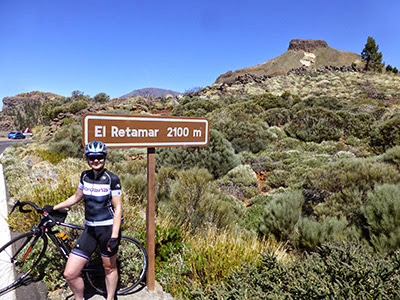 Emma cycling in Tenerife

I am a keen cyclist and have several big events lined up this year that I thought I might as well use to promote my cause and get extra interest for sponsorship. Adding a couple of half marathons into the mix ensures that I should be fit enough by the time the Zambezi challenge comes around (although I am sure that canoeing will take different muscles than running and cycling does!).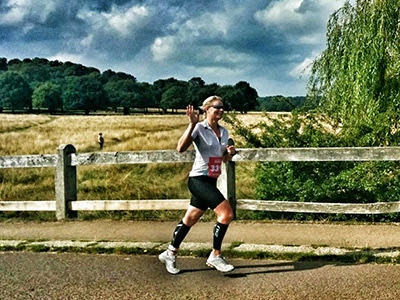 Emma is also a keen runner!
I'm lucky enough to work at a great company, MedicAnimal, which is an online veterinary pharmacy and pet supplies retailer. We have a close relationship with Cats Protection and so my company is behind me in this challenge 100 per cent.
With regards to the work that Cats Protection does, I can't stress enough the importance of the education and support that they provide in terms of informing the public about the importance of neutering and spaying cats to help with the massive cat overpopulation we have. They also work tirelessly to rehome cats that have been abandoned or cannot stay with their family for whatever reason.
If you want to follow me in my cycling and running leading up to the Zambezi challenge, you can read my blog here or you can find me on athlete community website Strava. My latest escapade was a 220km training ride to Bognor Regis and back from London…
Please also donate for Cats Protection on my JustGiving page and help me go over and above my £3,900 target! www.justgiving.com/EmmaFlattery
If you'd like to sign up for the Zambezi River challenge and Big Cat project, go to Cats Protection's international challenge events page.
This post has been written by a guest blogger. The views expressed in this post do not necessarily reflect the views of Cats Protection.