Can a Star Wars fan offer beautiful Bengal cat Yoda a loving home?
Cats Protection's Warrington Adoption Centre is hoping that the Force will be with beautiful Bengal cat Yoda as he searches for a new home.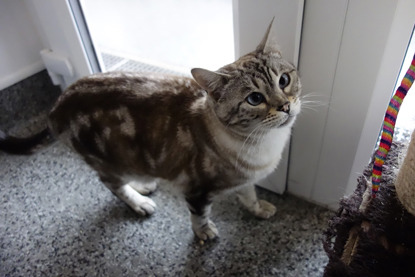 This is the cat you are looking for
The moggy, who shares his name with the wise Jedi Master from Star Wars, was brought into the centre's care from a galaxy far, far away because of his behavioural issues which are specific to the Bengal breed. His new Jedi friend would need to be patient and calm but would receive lots of love and affection in return.
As a territorial cat, Yoda would prefer to live in a rural area with a low population of other cats and have plenty of space to burn off all of his excess energy. He doesn't mind living with older children, but any loud noises can cause him to get stressed so a quiet home would be ideal.
If you would like to find out more about Yoda, do or do not, there is no try. You can get in touch with the Warrington Adoption Centre on 03000 120 612 or visit their website.