Our Pawsome Afternoon Tea is back this August, with cat-lovers across the country organising their own tea parties, coffee mornings and bake sales – all to help cats and kittens in need
Claire Orr, who is volunteer secretary for our Armagh Branch, held a tea party in her garden, complete with a marquee to make sure the event could go ahead rain or shine.
Recruiting the help of her mum, Claire opted for a combination of baked and bought treats to tempt her guests, raising over £200 to help the cats in the care of the branch.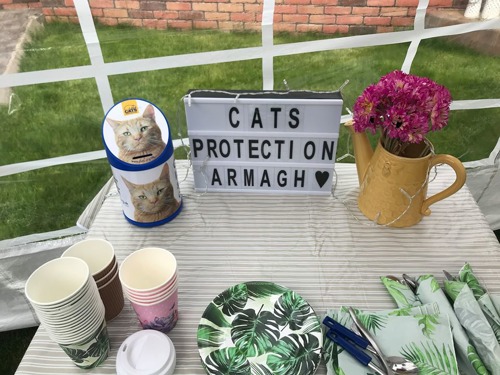 "I'm lucky that my mum has great baking skills and was willing to help. Mum baked a lemon drizzle cake, boiled cake, cupcakes, Malteaser buns and Rice Krispies buns," she said.
"I decorated the buns with cats and decorated the marquee with fairy lights and posters. On the morning of the event, we went to a local bakery for a selection of scones."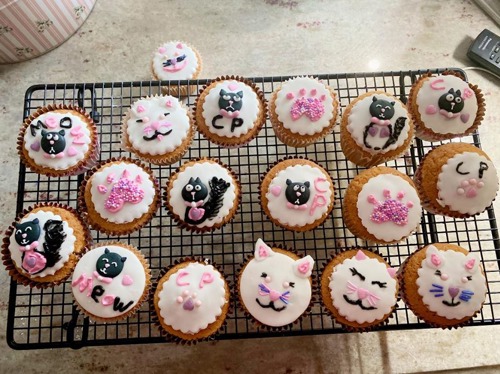 "I am also an ambassador for a skincare company as a hobby and had a product stand. I found that this caught the attention of more people – along with the promise of cakes of course!"
Claire puts her fundraising success down to some early preparation and advertising on social media.
"I created a Facebook event to ensure my guests were kept reminded and it built excitement for the day. On the morning of the party I even did a live video to show off the set-up."
"During the event, guests could pop their donations in a collection box either on their way in or out of the marquee and a total of £105 was raised in this way," she revealed.
"I also set up a JustGiving page as a few people contacted me saying they couldn't make it and asking how they could donate, so I sent them the JustGiving page link."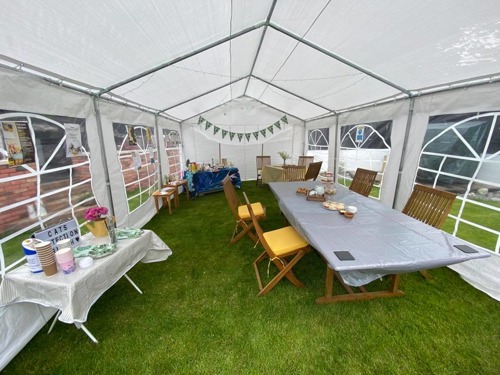 The proceedings were also planned carefully to make sure her guests would be safe. "I set the event time from 11am until 3pm to ensure everyone didn't arrive at once," she explained.
"This worked well as some people preferred to visit early and some later. I bought paper plates, cups and takeaway coffee cups for tea and coffee so they could be disposed of.
"It was a great opportunity to catch up with people we hadn't seen in months. It's exhausting being a host but so worth it!"
If you've been inspired to hold your own Pawsome Afternoon Tea this August, you can register now to get your free party pack at www.pawsometea.org