Remember a Charity Week (6-12 September) highlights how gifts in Wills have given cats like Fifi, Charles and Elvis a second chance
The generous gifts kind cat lovers leave to Cats Protection in their Will go such a long way, funding almost half our essential work to help keep the cats and kittens in our care purring.
The last year has been very challenging for all of us, but thanks to these amazing donations and our dedicated teams, the cats have continued to receive excellent care and find loving new homes. Here are just a few of the cats that gifts in Wills have helped...
Fifi the fighter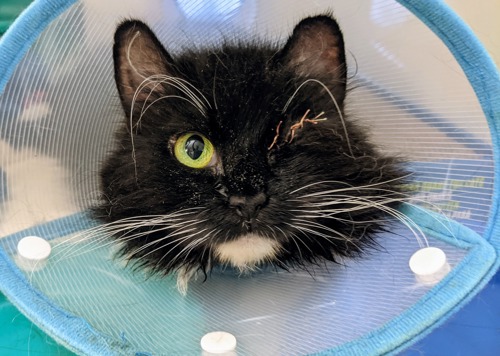 Lovely Fifi came into the care of our Bridgend Adoption Centre after she was found lost and alone on the streets. Heavily pregnant at the time, she gave birth within a few days of arriving and had her five kittens in a warm, safe environment. Raising her kittens proved to be no problem for Fifi as being a mum was second nature to her, but the centre team noticed that one of her eyes was causing her great discomfort. After running some tests, the vets diagnosed melanoma and, unfortunately, her eye was removed.
Centre Manager Sue said: "Fifi's kittens all went on to find loving new homes. Fifi herself was very shy and timid when she arrived in our care, but after spending lots of time fussing her she has blossomed into an adorable and relaxed cat. Fifi is a fighter and has coped amazingly well with raising her kittens and having her eye removed; she now deserves a loving home where she can spend her days purring and chilling out." Fifi has since found her purrfect home and is settling in well. 
Charles' expert care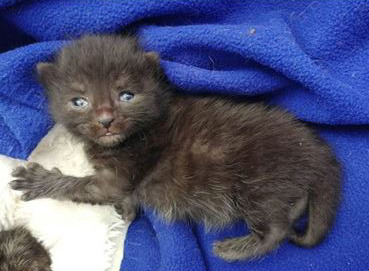 Little Charles had a tough start in life as sadly he was orphaned shortly after he arrived at our Warrington Adoption Centre and has required a lot of specialist care. Centre Manager Lindsay said: "After all he had been through Charles was very well looked after and spoilt in his foster home which is exactly what he needed after his ordeal. He required feeding every two to three hours for the first four weeks of his life and then was weaned onto solid food and also taught how to play and use the litter tray by his foster mum."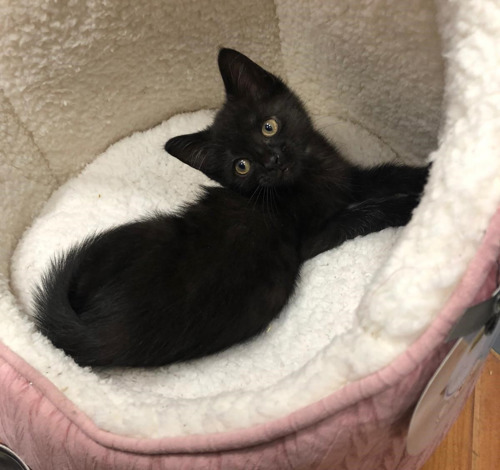 Our incredible volunteer fosterers commit so much time and care, allowing for kittens like Charles to have a wonderful experience and grow into cheeky, happy, healthy young kittens. Charles was neutered and checked over by the vets and after some tests, was diagnosed with FIV, which meant he needed an indoor-only home. He's now found the ideal new home where he can be the perfect family pet. 
Elvis bounces back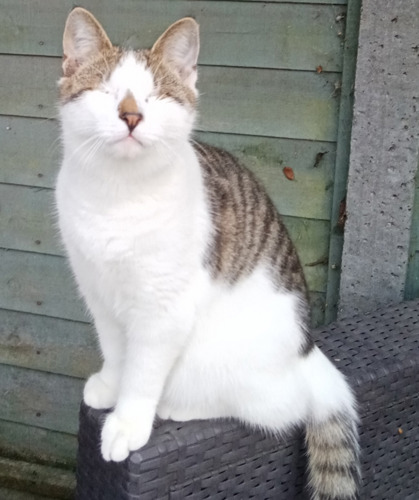 Elvis arrived into our care via our Cat Watch team who had been assisting with a multi-cat household where several of the cats had cat flu. Elvis needed to be isolated as he wasn't eating properly and needed help with this, so he went to a foster home. Fosterer Lindsay advised: "Elvis came to me with very swollen, sore eyes and he had begun a treatment of antibiotics, painkillers and eye medication. As well as this he was taking food from a syringe every few hours to build up his strength. He always purred when we fed him or gave him any medication and really is the happiest soul you could meet."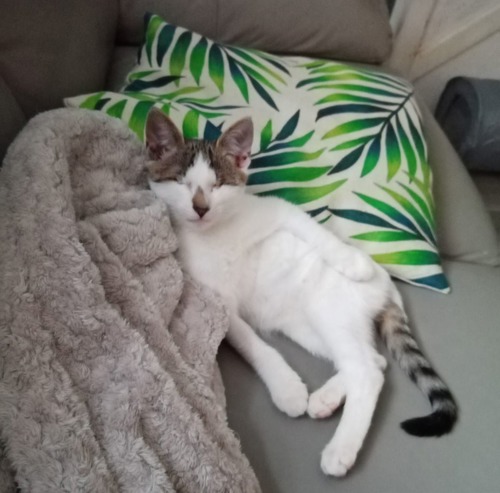 While in care Elvis had several check-ups and although the swelling on his eyes had reduced after receiving another course of treatment for eye ulcers, unfortunately the eye damage was beyond repair so it was decided that it would be the kindest for Elvis to have his eyes removed. Lindsay said: "I was so upset for him, thinking about the quality of life he would have and how he would adapt; it was a scary time having never dealt with a blind cat before. But he has amazed me at how resilient he is, he plays and climbs and has the biggest appetite, he takes every day in his stride. Elvis has remained a happy cat throughout and he stole all my family's hearts so he became the newest member of our family this year."
Help us to keep cats purring
Leaving a gift in you Will, big or small, can help cats like Fifi, Charles and Elvis, brightening their futures by bringing them in from the streets and enabling Cats Protection to care for them. Gifts in Wills are used to help provide cats with a safe, loving environment where all their health needs will be met and they will be supplied with endless amounts of affection from our amazing employees and volunteers before they go on to find a forever home.
If you would like to find out more about leaving a gift to Cats Protection, please visit www.cats.org.uk/giftsinwills You can also email giftinwills@cats.org.uk or call us on 01825 741 271.