An update on landfill cats Scrappy, Dusty and Rusty!
In March, we shared the happy news that Scrappy, Dusty and Rusty – three kittens found at a landfill site – had new homes.
Scrappy and Rusty (renamed Chaos and Smudge) and Dusty (renamed Kassie) had settled in well with their new owners. 
We thought you'd like to see some recent pictures of the cats, five months since they were lucky enough to find new homes. They're now around eight months old – don't they look well?
Thanks to the cats' new owners Caroline Kennedy (Chaos and Smudge) and Debbie Clark (Kassie) for permission to take the pics. And thanks to David Garrett Photography of Ipswich for taking the lovely photos!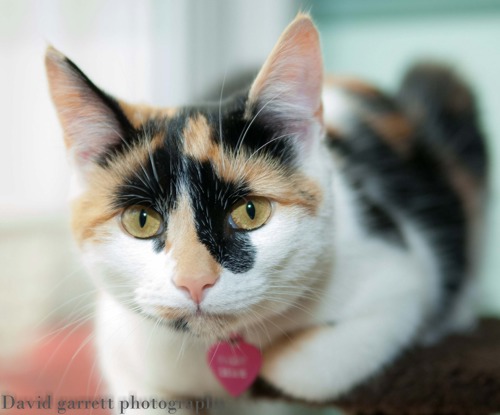 Kassie has a good look at the camera...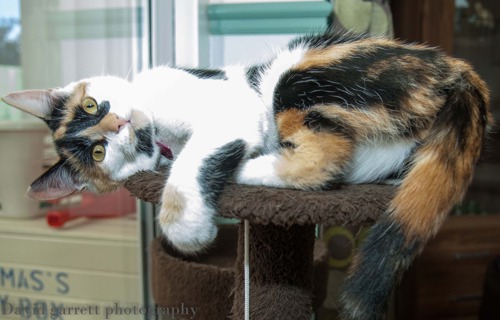 ...then strikes a pose for our photographer. She's a natural!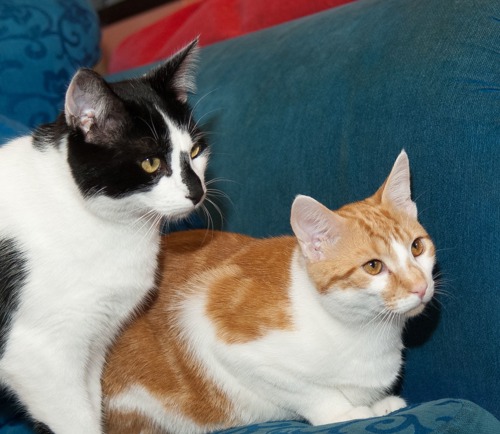 Chaos and Smudge, together in their new home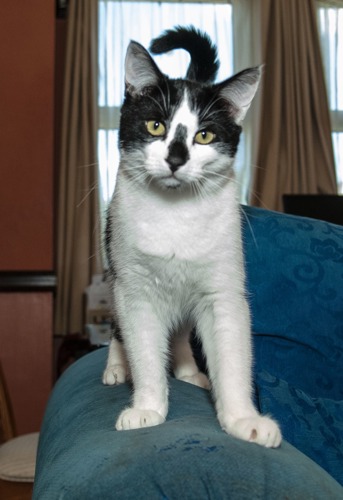 Chaos strikes his king of the castle pose